An apartment for a bachelor businessman who loves the good life and loves to host. It was important to him that the house radiate prestige.
He wanted to have a separation between the public and private space.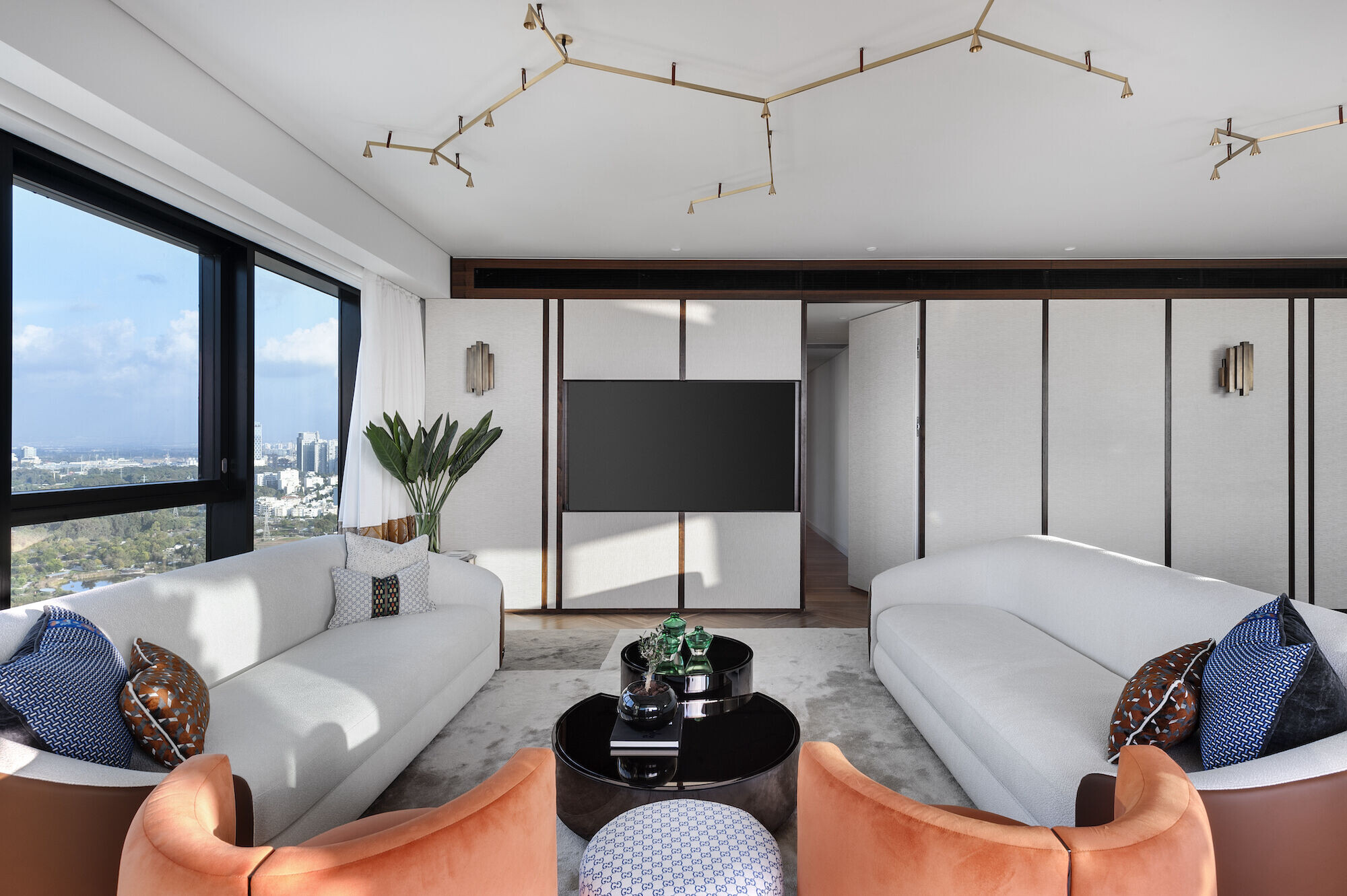 The concept chosen for the apartment was living in a luxurious yacht;
Through the windows that surround all the spaces of the apartment, the blue of the sky and the sea view from the front porch. The materials we used are materials that come from the world of yacht design. The round lines in all the furniture are reminiscent of the flowing lines in the design of luxurious yachts. and the waves of the sea. A separation was made between the public hospitality spaces: the living room and the dining area, and the kitchen, which remains in a separate area from the living room and the private spaces of the apartment, which were hidden through a large partition wall that gives the feeling that the spaces are on another level as is the case in many yachts.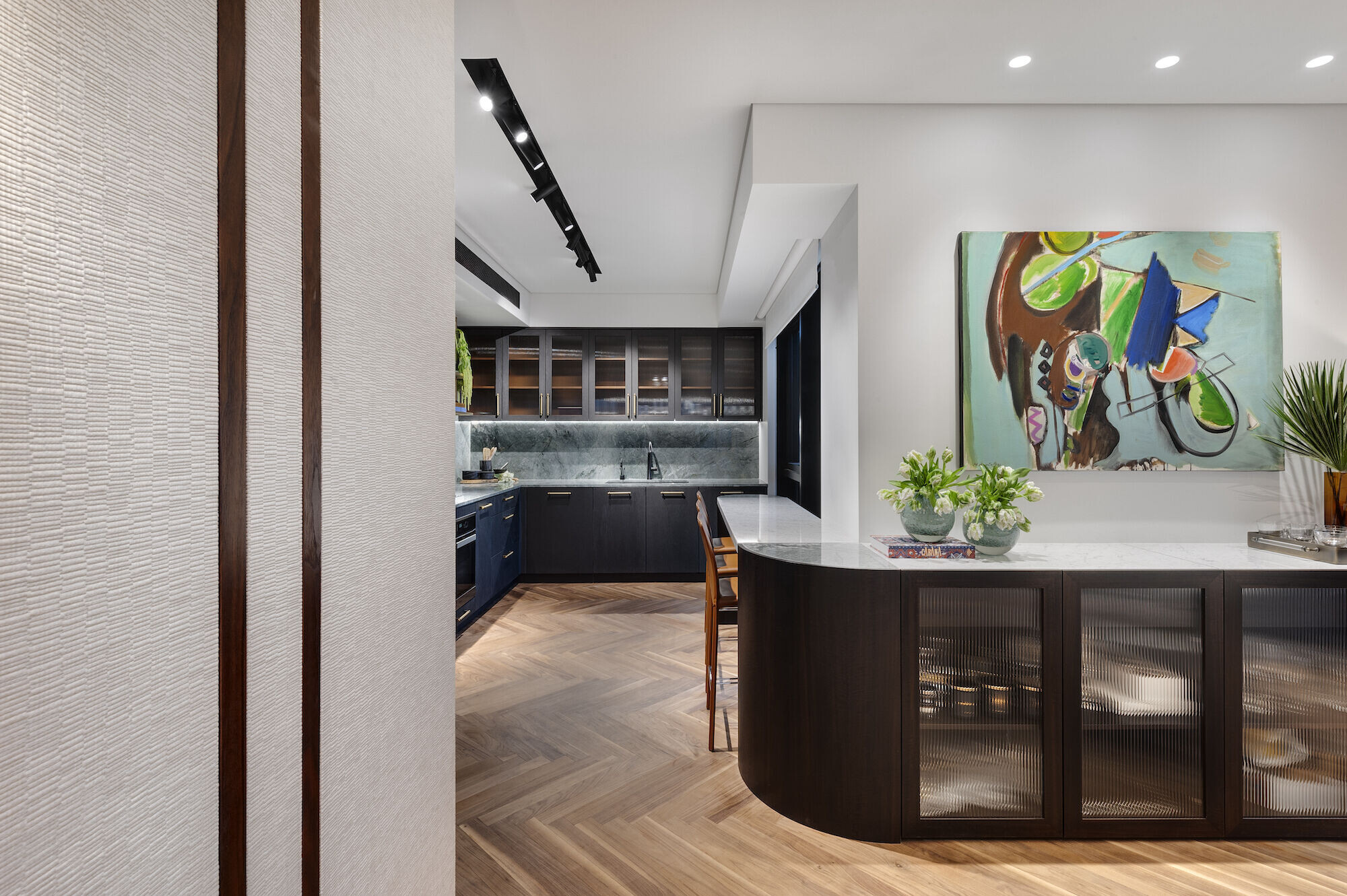 The living room amazing TRIZO lamp made of brass and floating leather connections connects the two areas and decorates the ceiling like a jewel.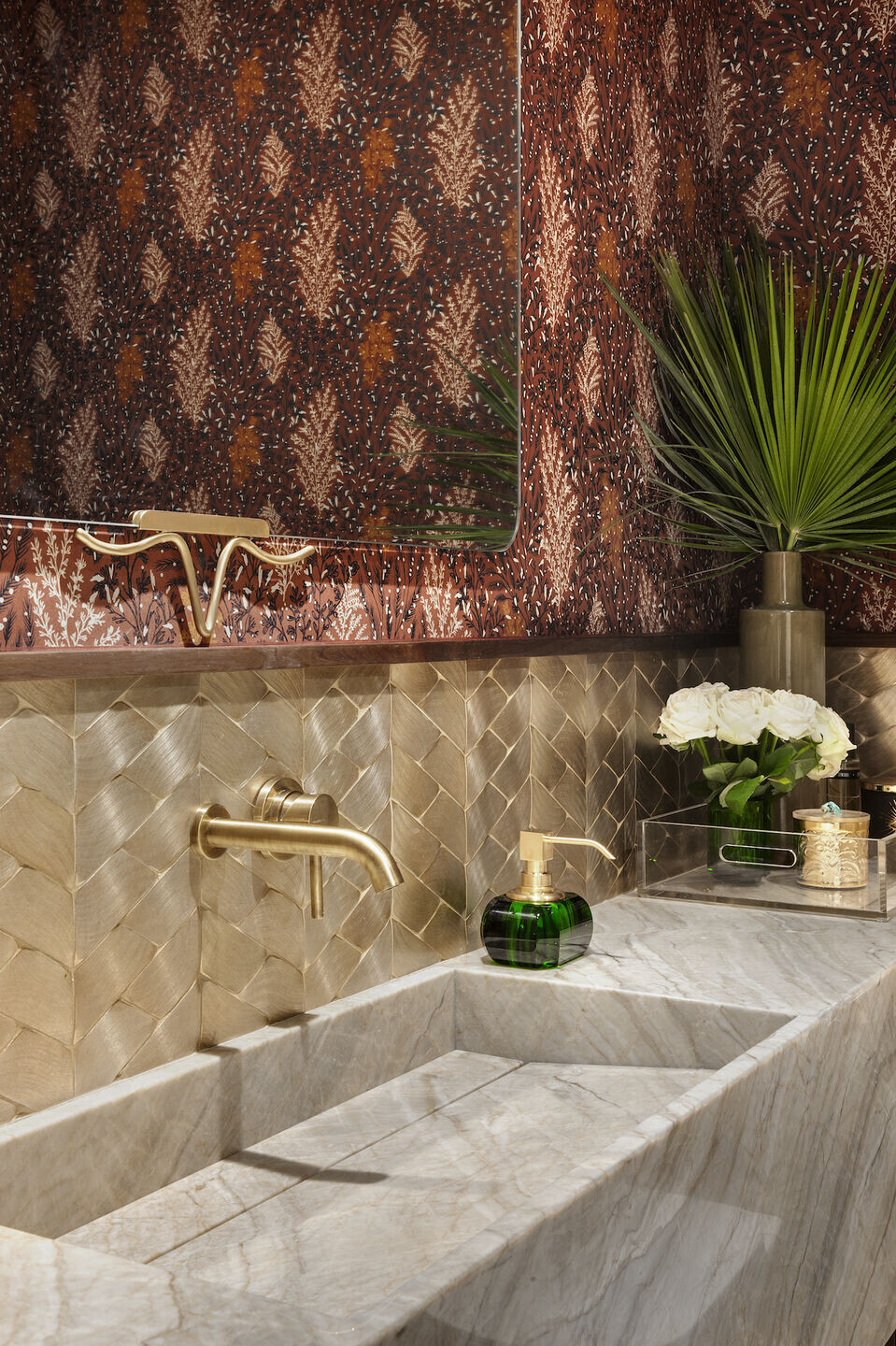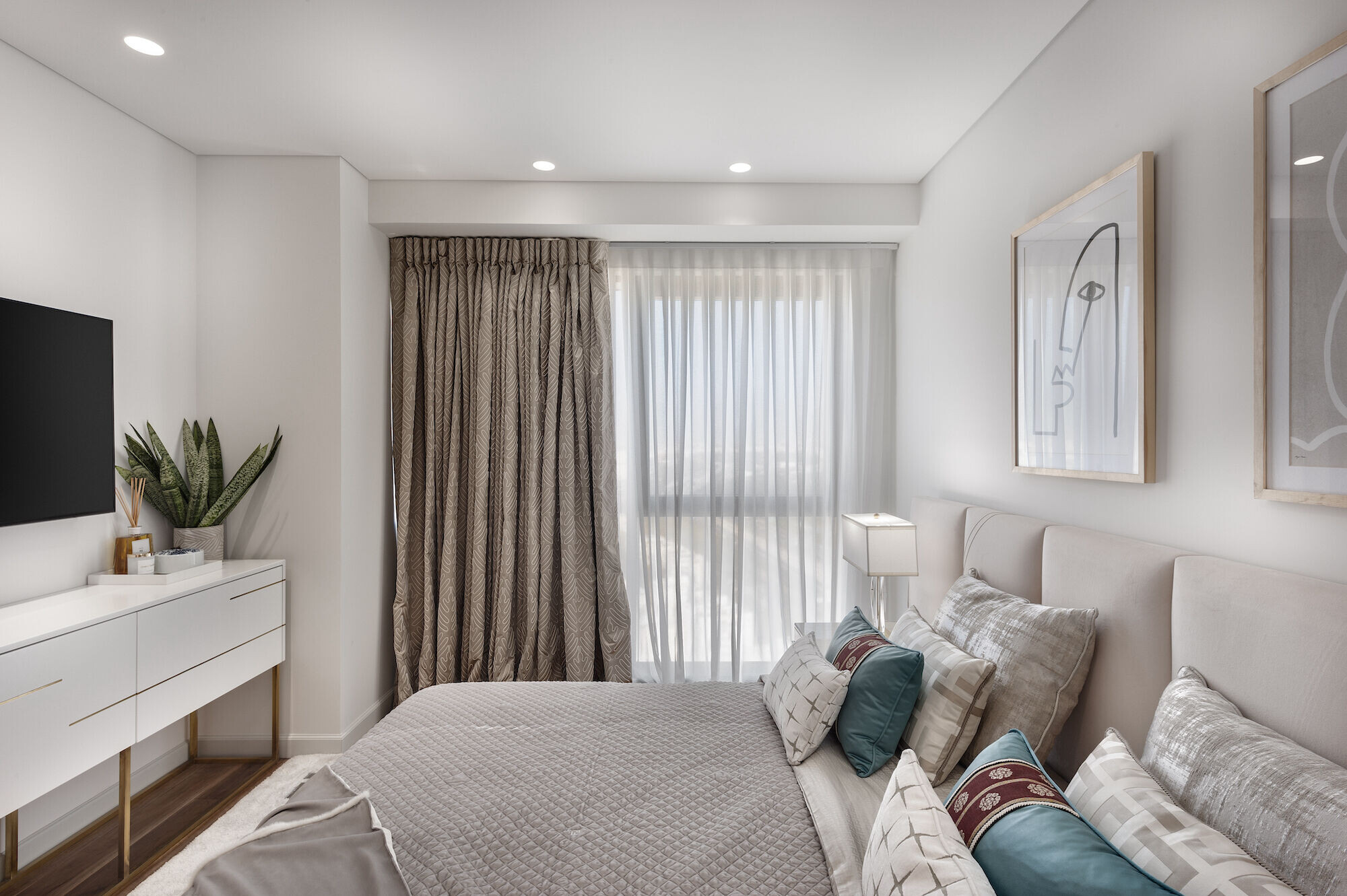 We designed and planned the closet room with lots of attention for someone who really loves fashion and brands. His clothes are so stylish that we had to display them in a special and chic wardrobe.
With the help of our stunning carpenter Chen Ganish, we designed a walnut wardrobe with transparent gray glass doors and handles from the company @artigianidesignandcrafts that were designed especially for us.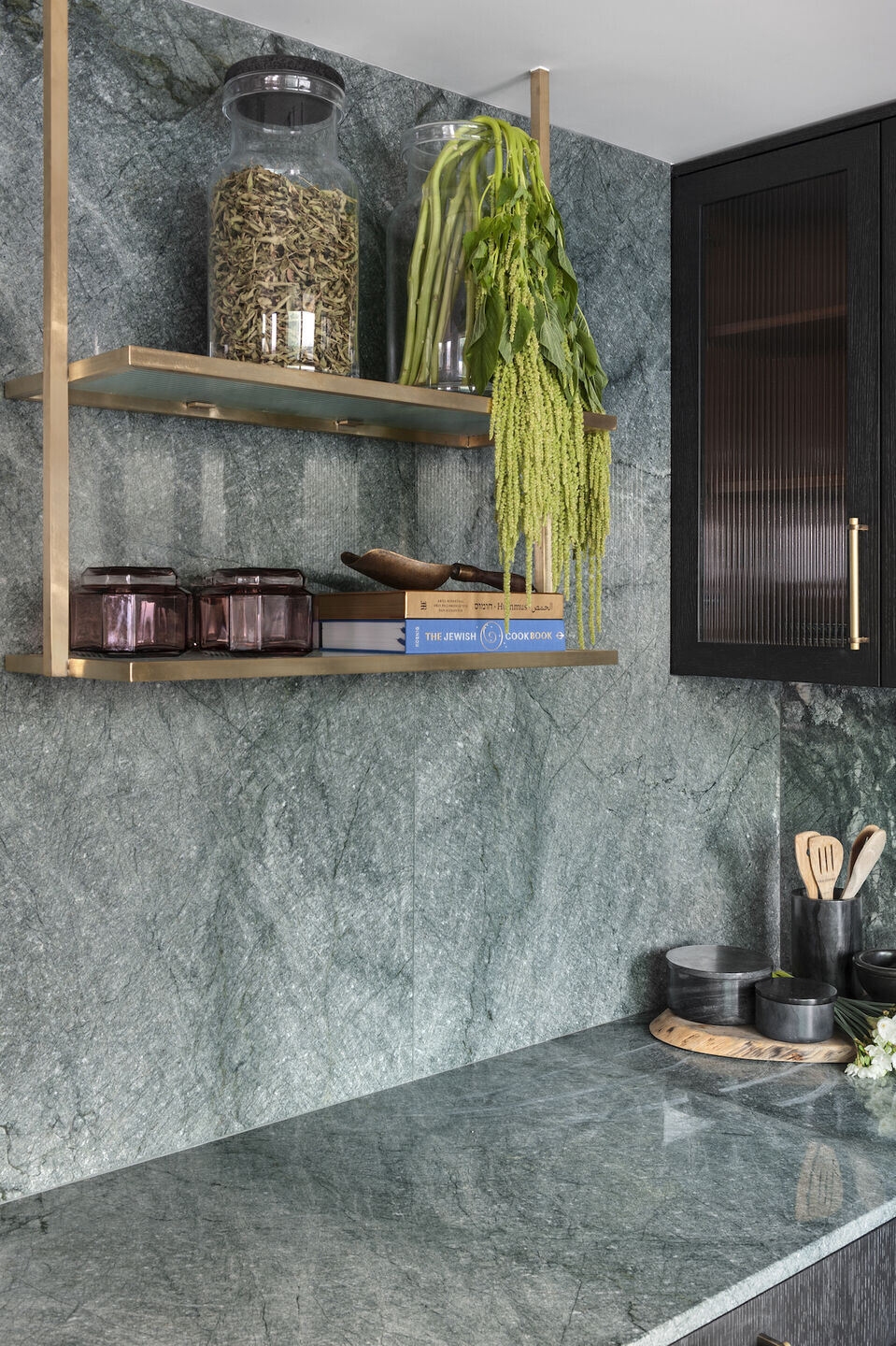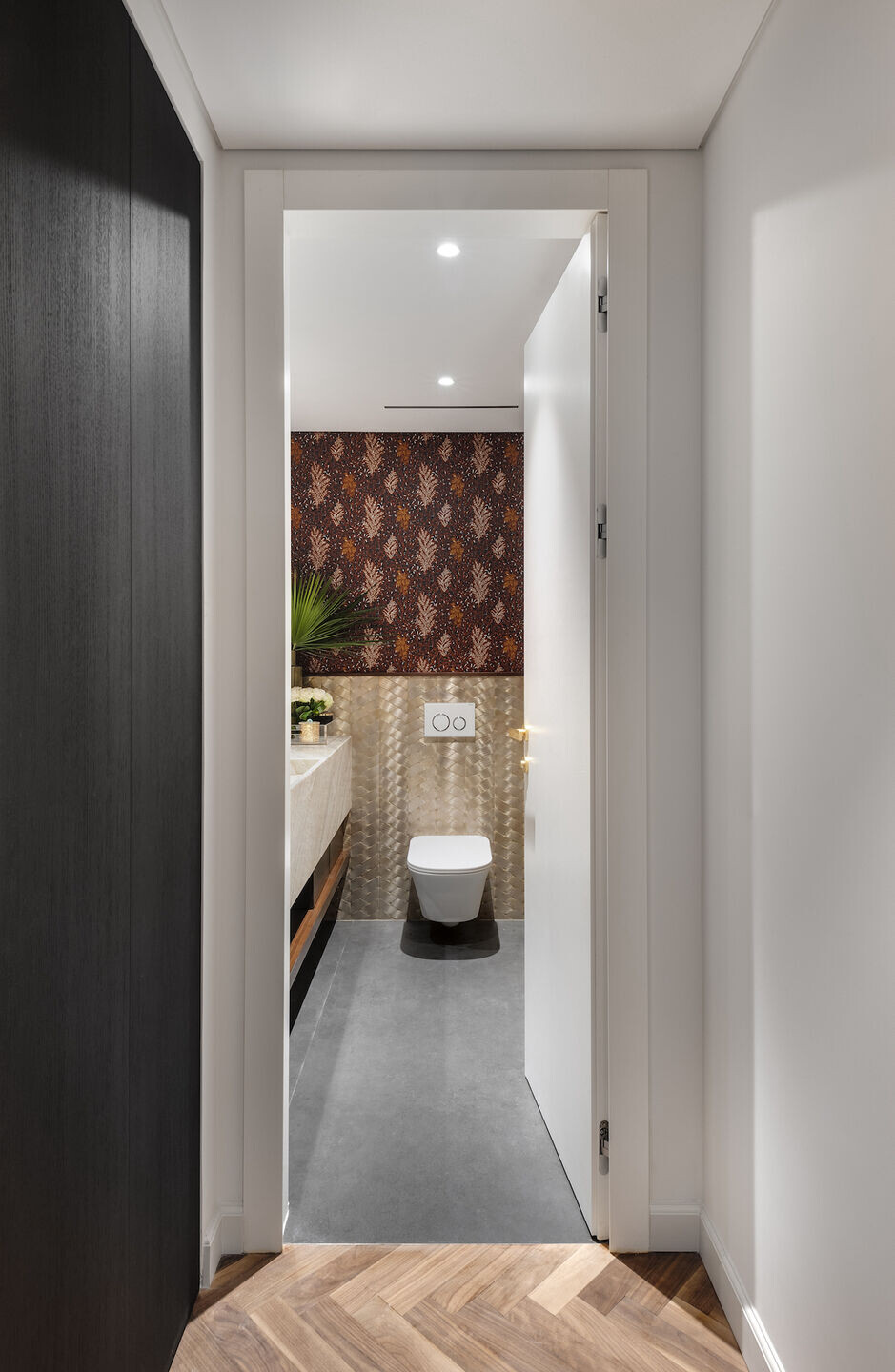 Kitchen with a view... We replaced the standard island with a designed counter made of wood and a combination of two types of marble and brass.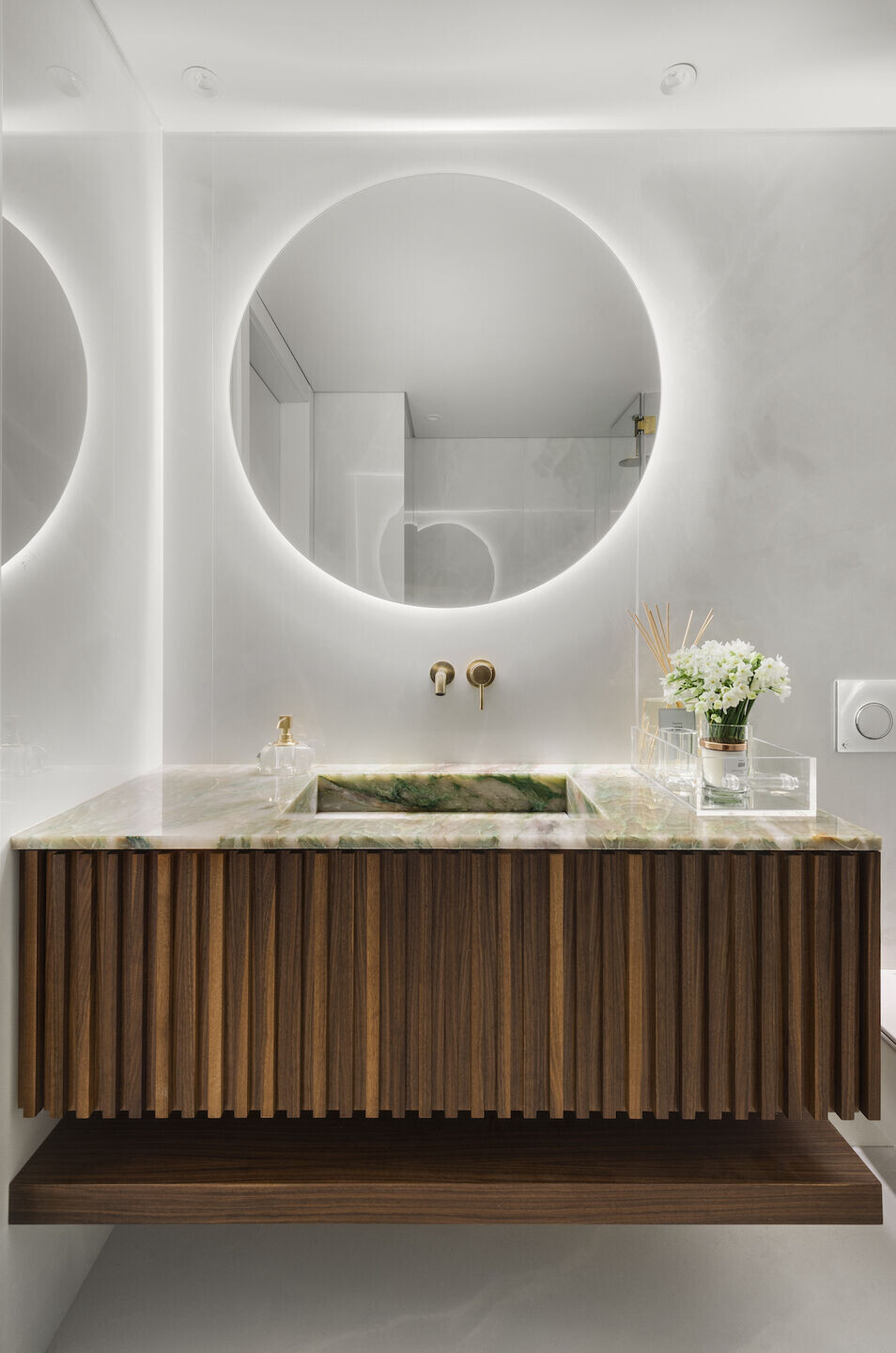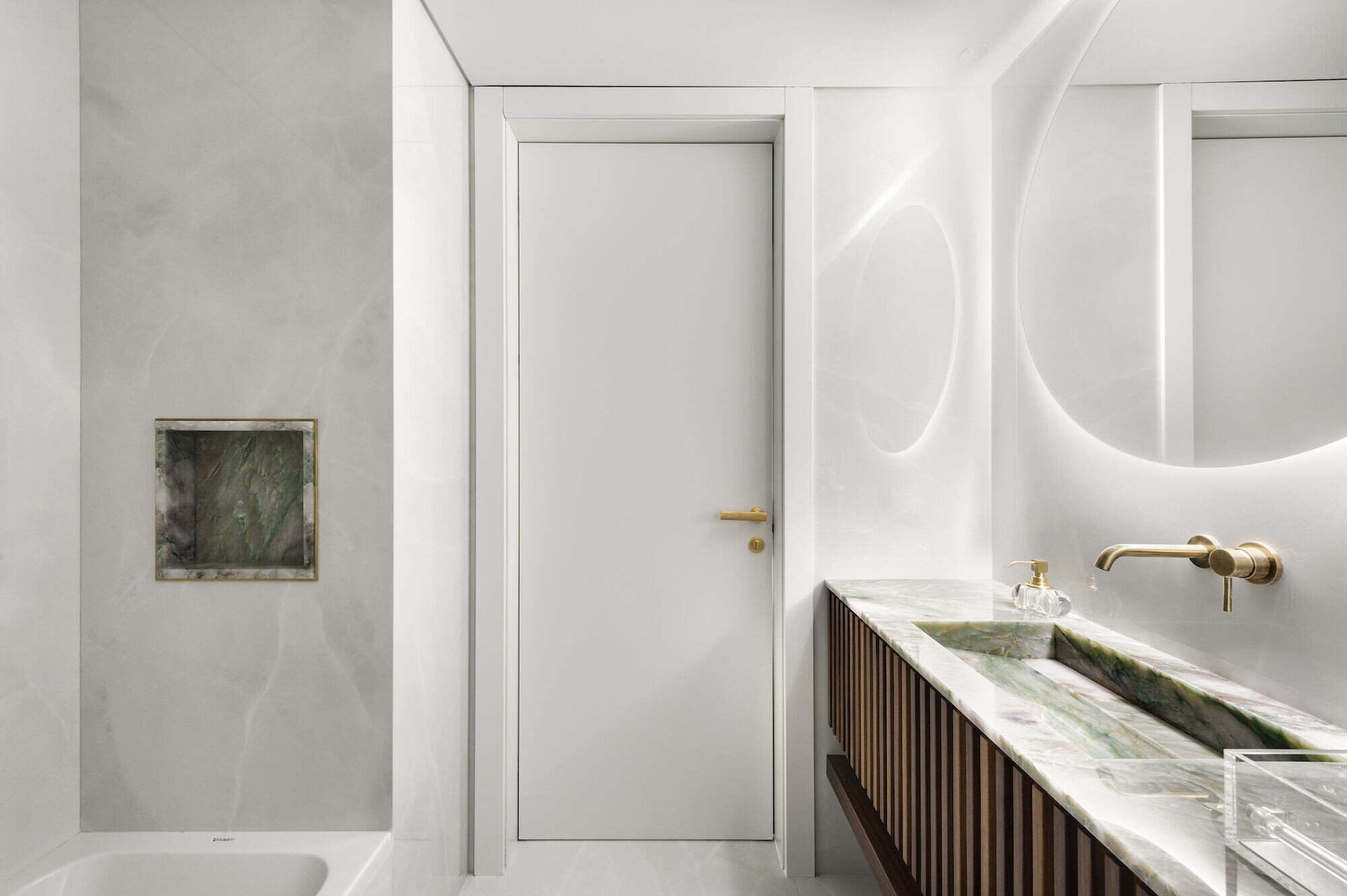 In our projects we design and plan, we like to go into to the smallest details and make the design special and different from project to project. Like people, their homes should reflect their character. The furniture we designed especially for our client's bedroom, a TV stand with a clean and elegant look with a twist of brass strips that change the whole look. And of course, correct and accurate accessories.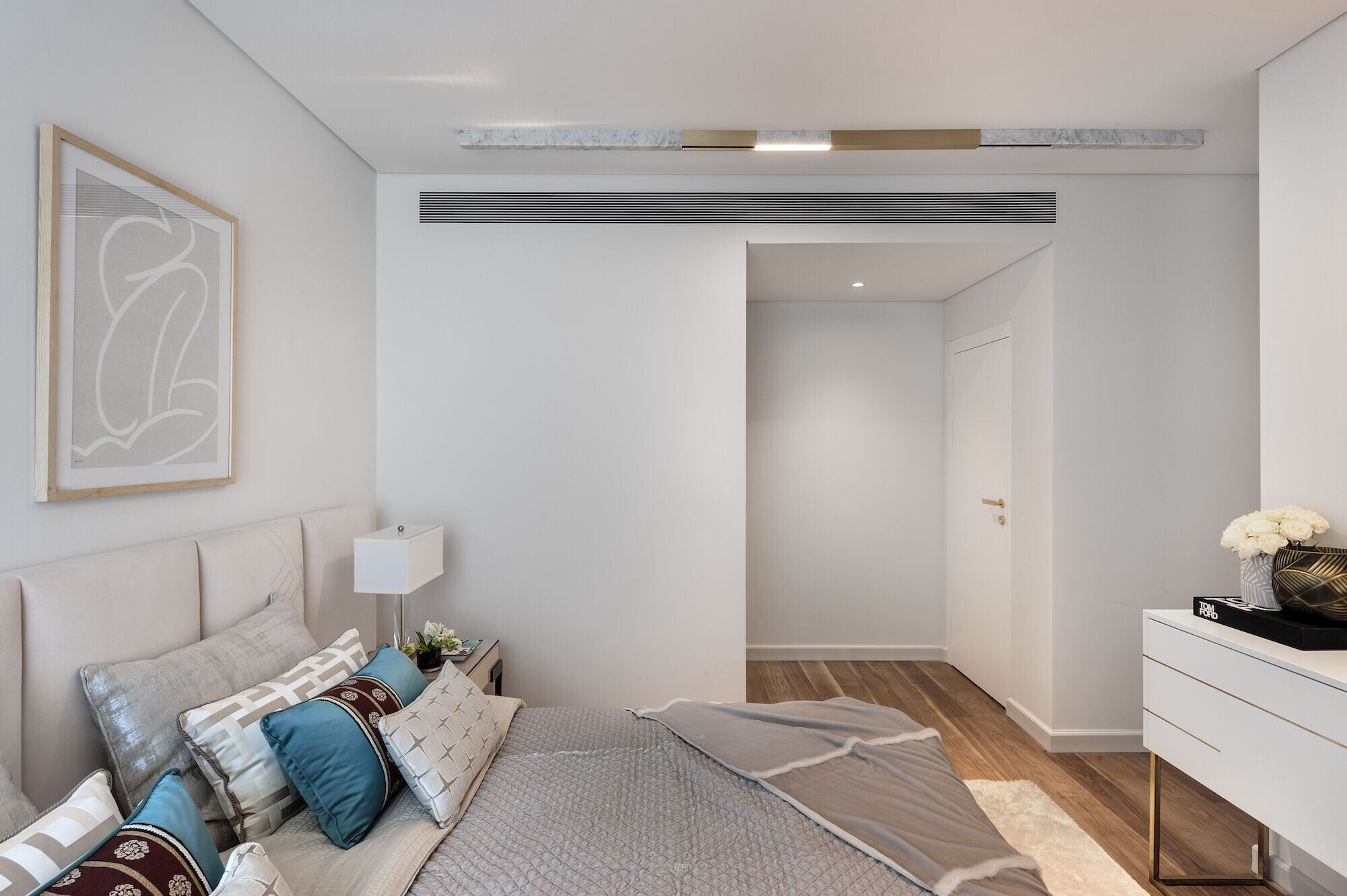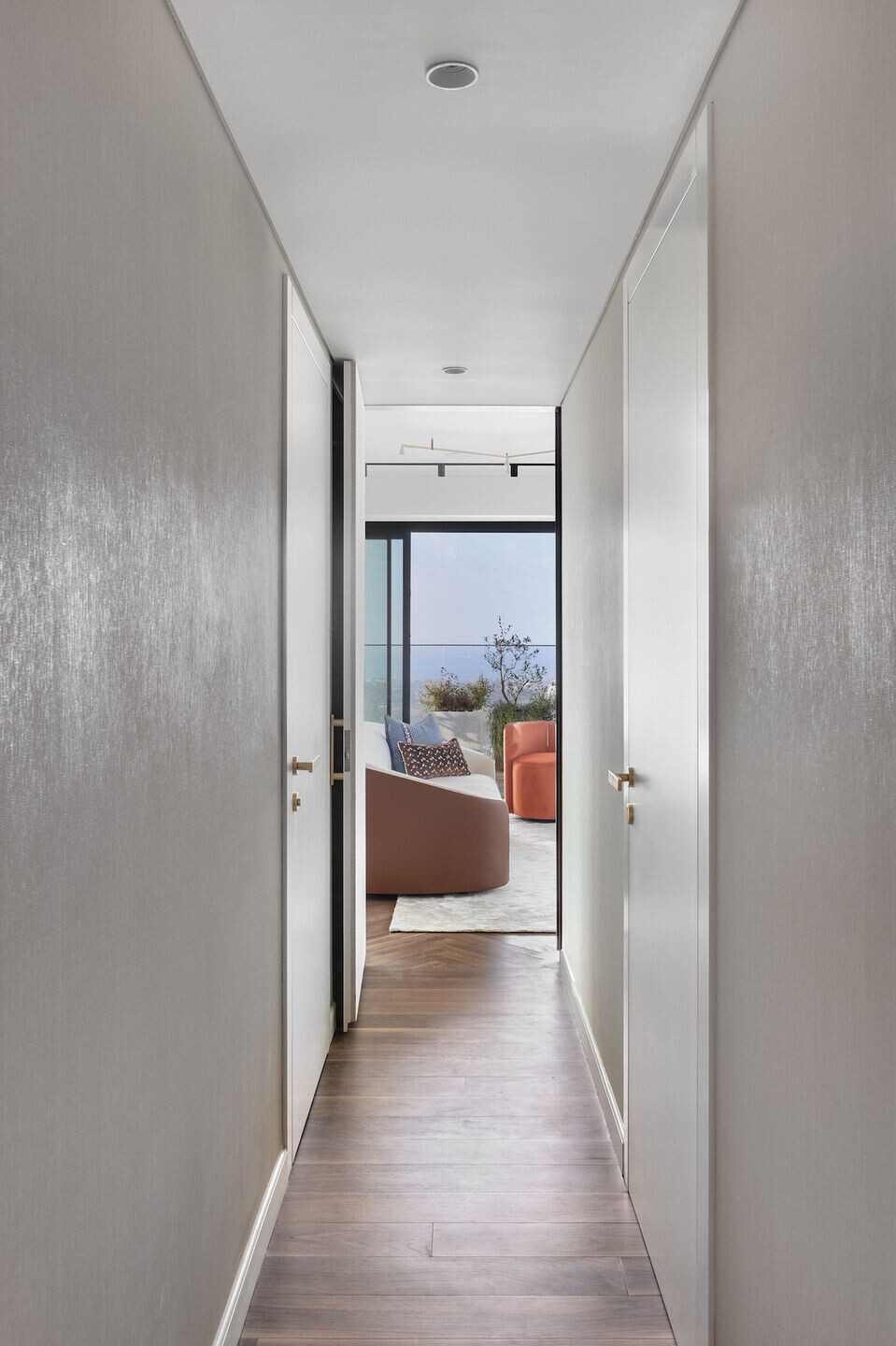 Team:
Plan & Design: YGNG Interior Design
Construction, Supervision & Project Management: Ofek Design
Photographer: Oded Smadar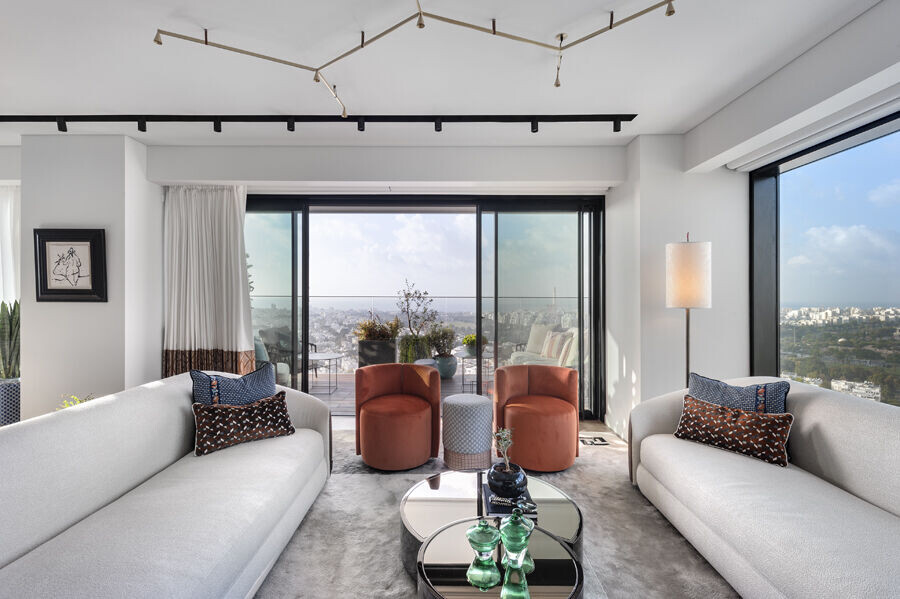 Materials Used:
Supplier: Pitaro hecht