The goal was to have an office full of formal and informal collaborative spaces equipped with technology from the digital world we live in and with adequate Post-Covid distances and a unique outdoor place to work.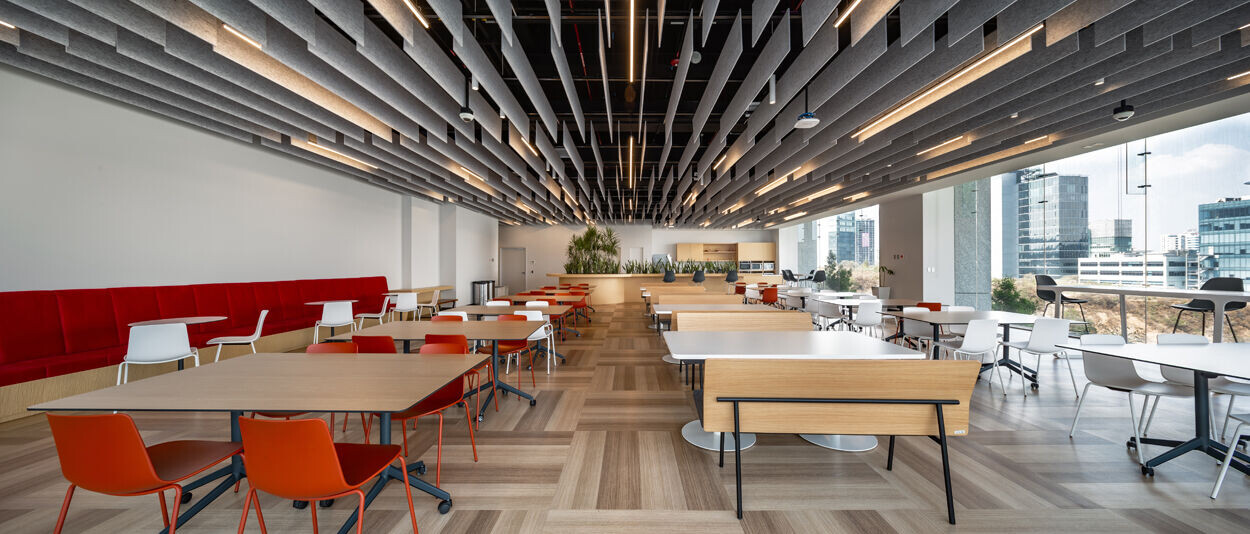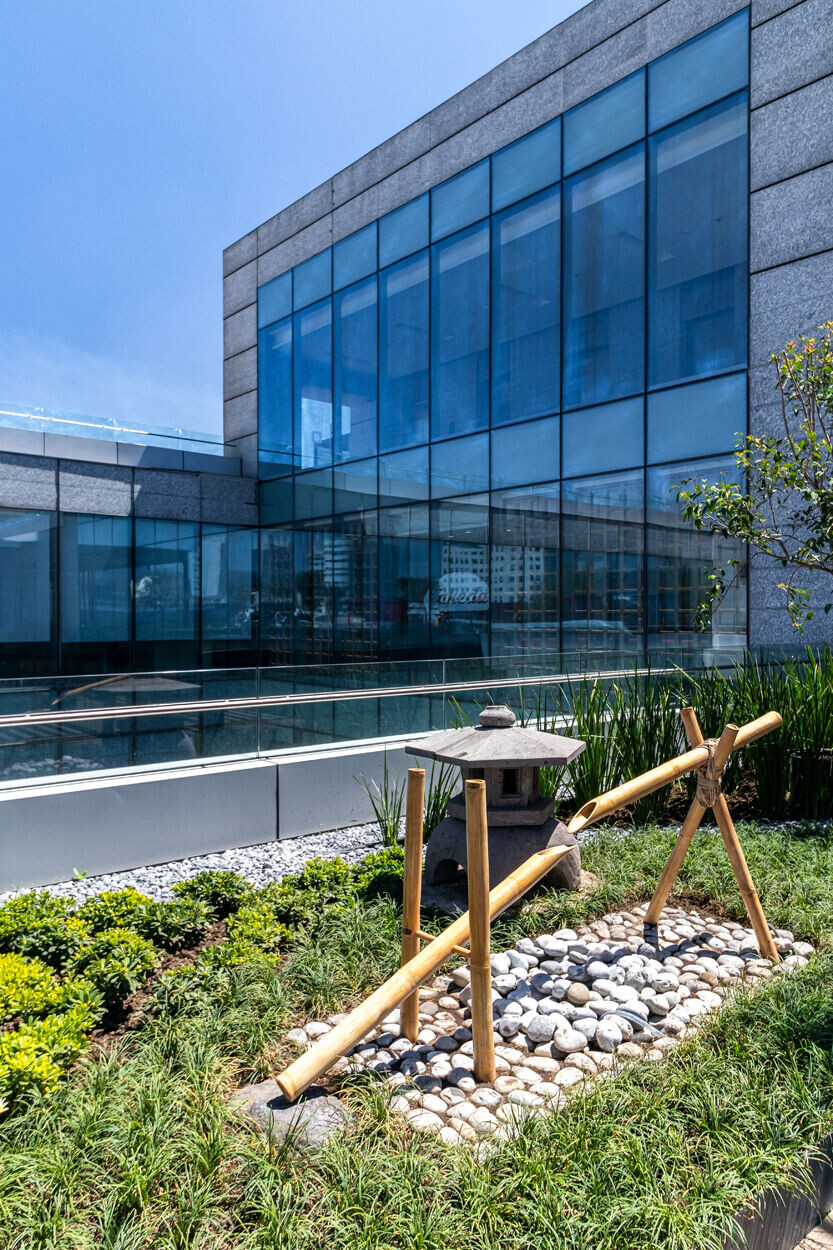 One of the requirements was to achieve this through a contemporary Japanese-influenced language that represented Takeda's values and philosophy globally. The colors used are neutral with a bamboo base and some red accents typical of Takeda's corporate color.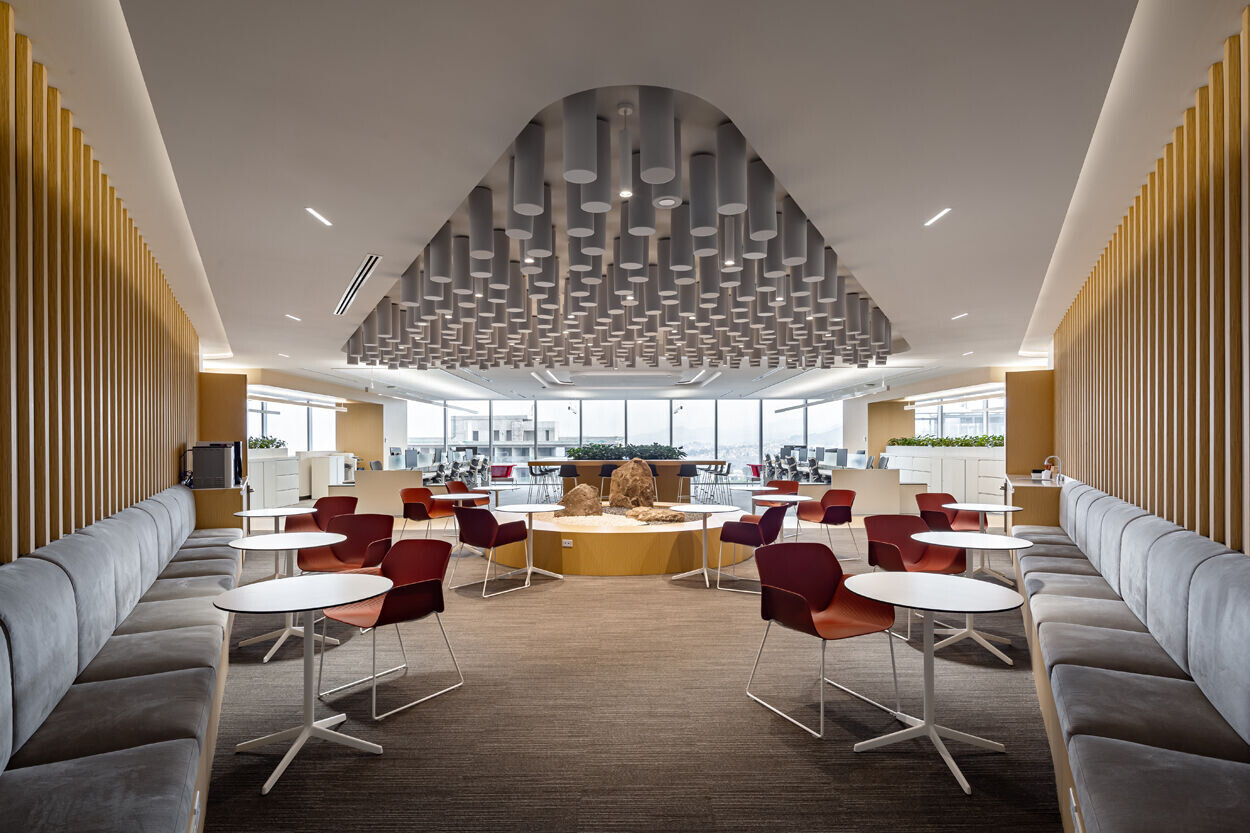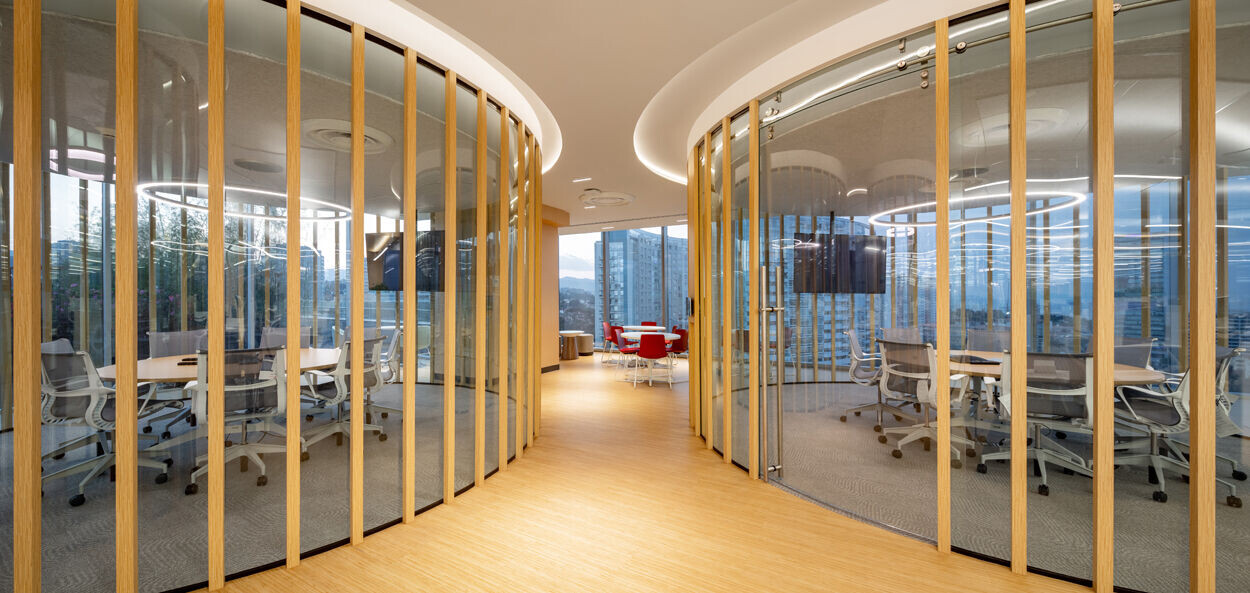 The forms that govern the spaces are fluid and clean; They start from the circle and the straight line, basic elements in Japanese culture.