Located in phase II of Qingguo lane, Changzhou city in Jiangsu Province, Meet11 is a contemporary restaurant designed by Linkchance architects. Seeking inspiration from the timeless aesthetic of traditional Arab culture, the restaurant boasts flowing yet refined forms and patterns, directing a sense of visual movement in the interiors.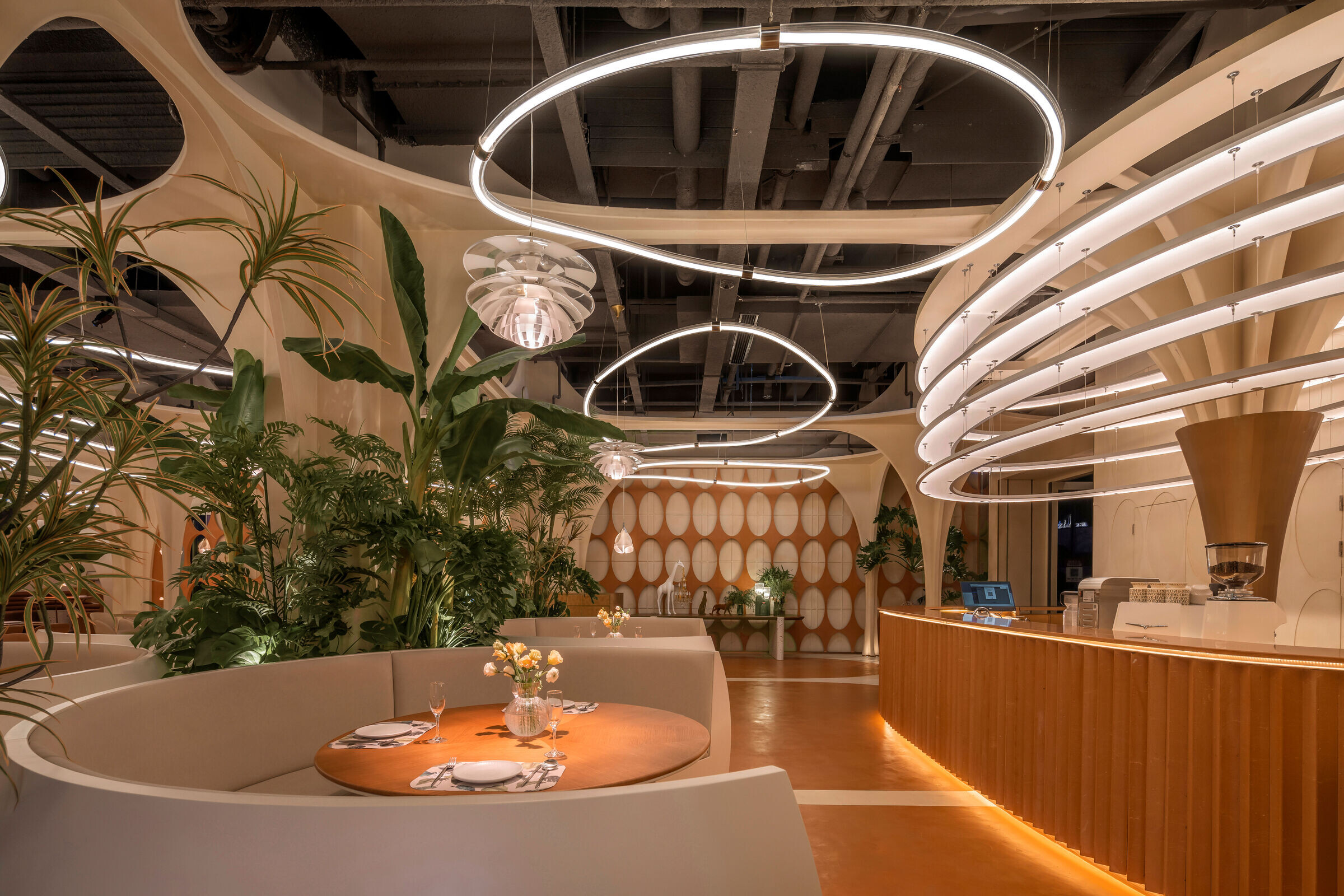 Young, independent modern women in Changzhou are the core demographic for the restaurant. The interior's abstract cues of nuanced intensity and soft curves are consistent with the fundamentals of Arabesque beauty, giving visitors a feel of its order, balance, and beauty.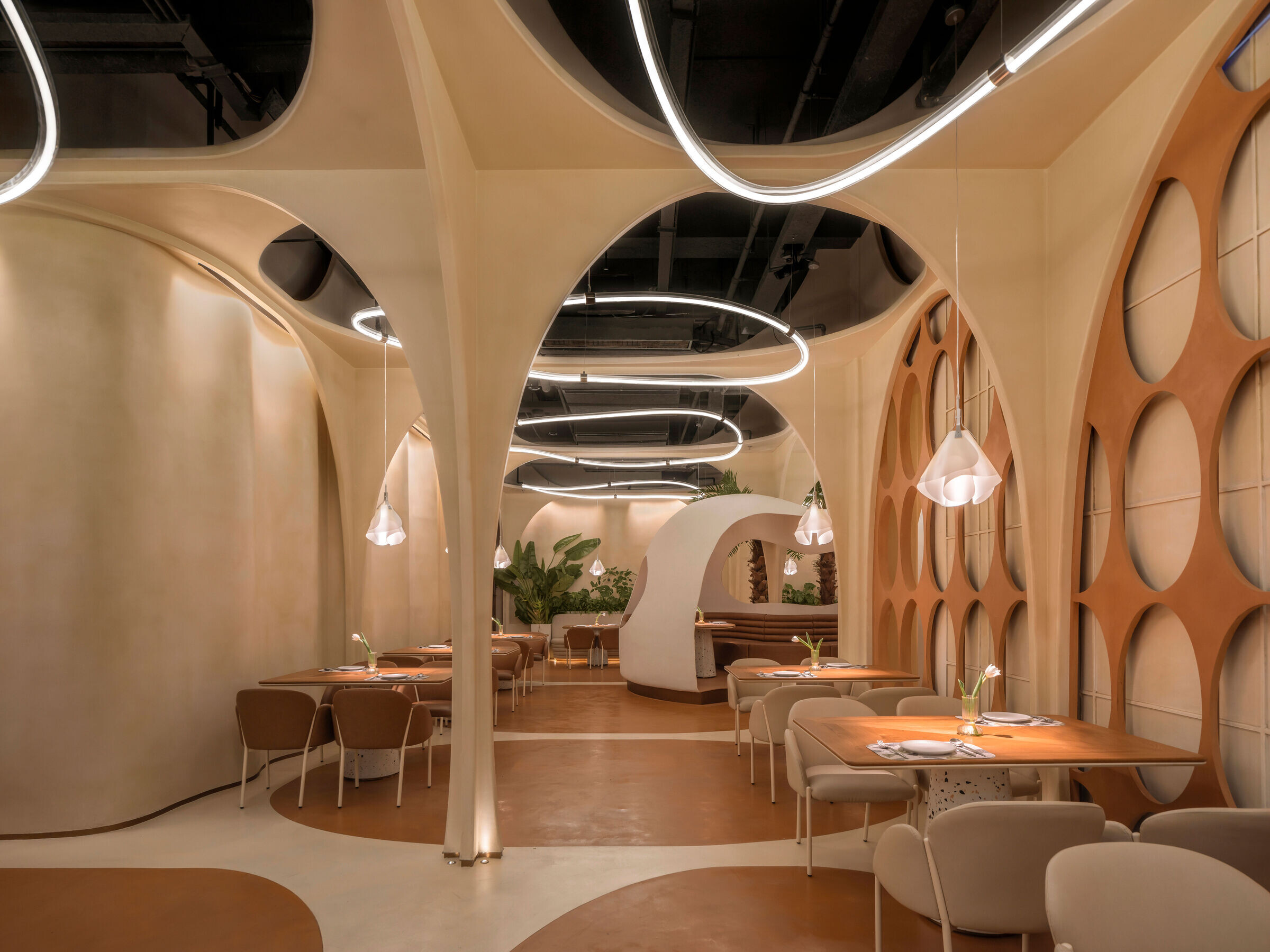 The main area of Meet 11 is based on a Middle Eastern aesthetic highlighting the Arabesque arch, which is incorporated into a modular design for ease and effectiveness of construction and to create a notable visual element.
On the left side of the bar sits the main entrance, enabling the bar staff to assist all the customers. The custom-made light fixture, which consists of illuminated, 1.5-cm-thick oval-shaped "shelves," is the bar's most striking design element. Additionally, tailored, translucent acrylic chandeliers showcasing sculptural qualities that appear to shift and change as customers move through the interior provide pleasant, focused lighting throughout the restaurant.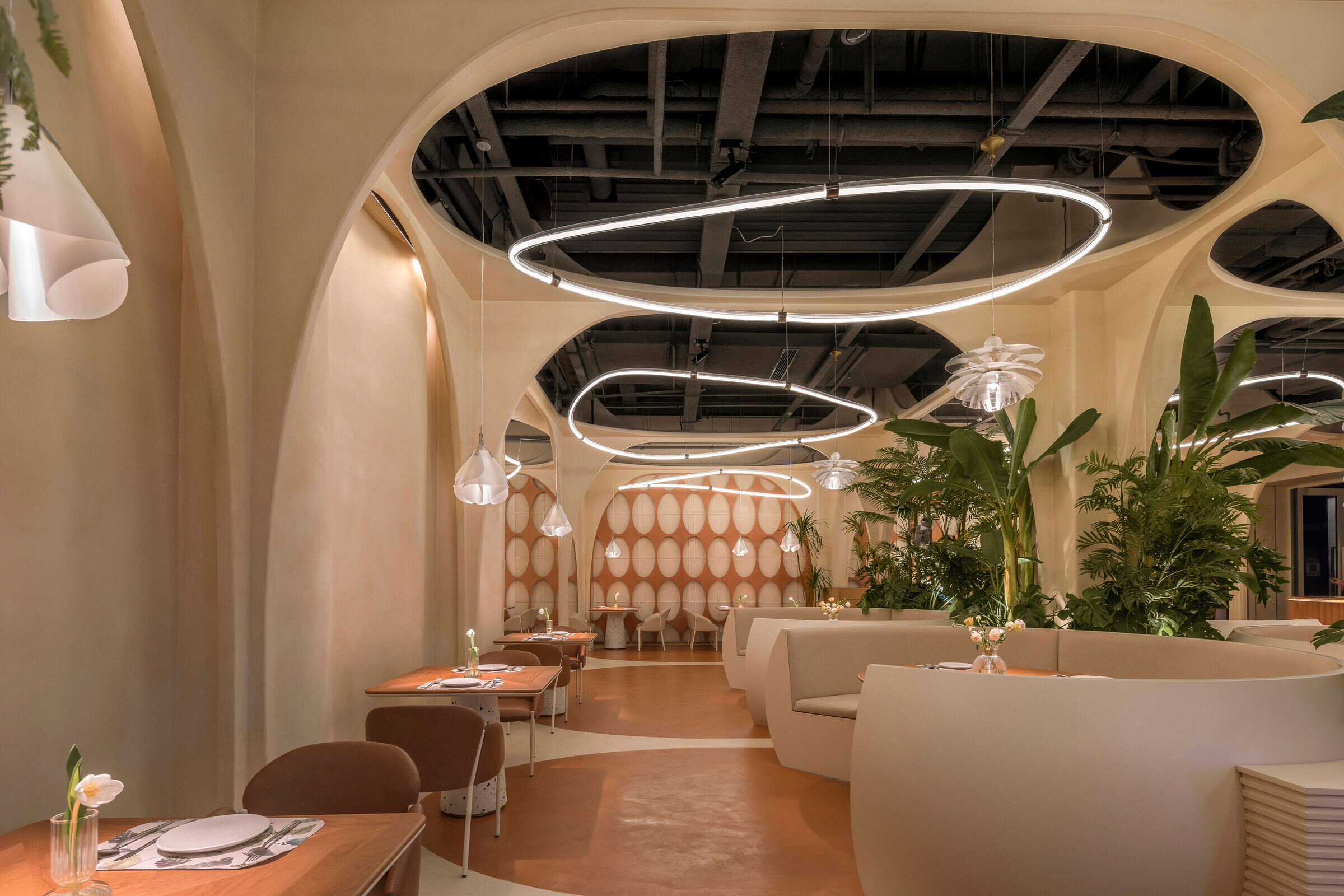 Four circular booths with clusters of tropical plants foster a comfortable and social atmosphere. In addition, two semi-enclosed spaces with coverings that resemble eggshells, seamlessly connect to the restaurant while giving the users a sense of privacy.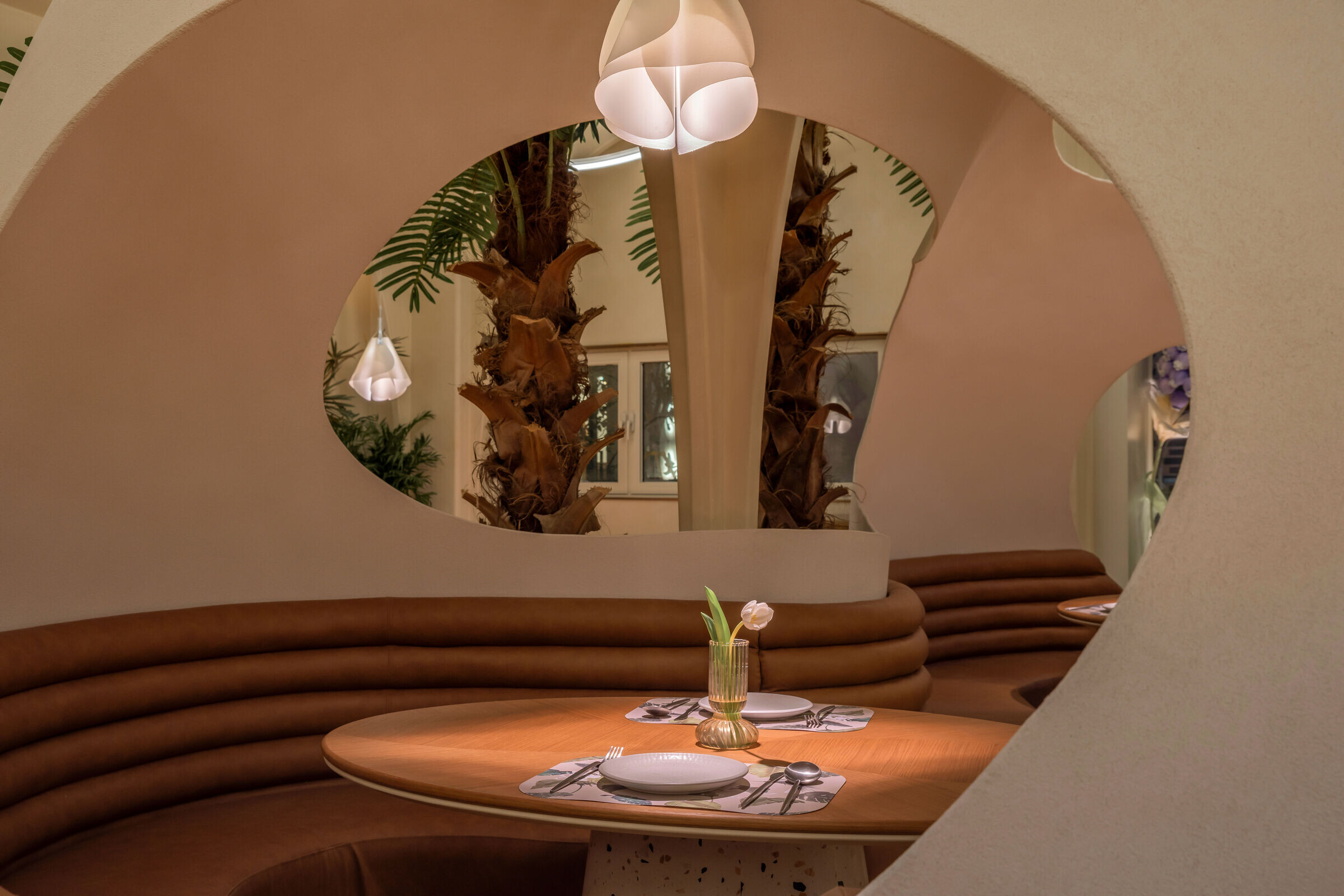 Light is used to subtly spruce up the interior walls, which are concealed behind arches and oval-shaped openings in thin partitions. The floors feature high-strength concrete to achieve a subdued colour palette that blends with the components of the space.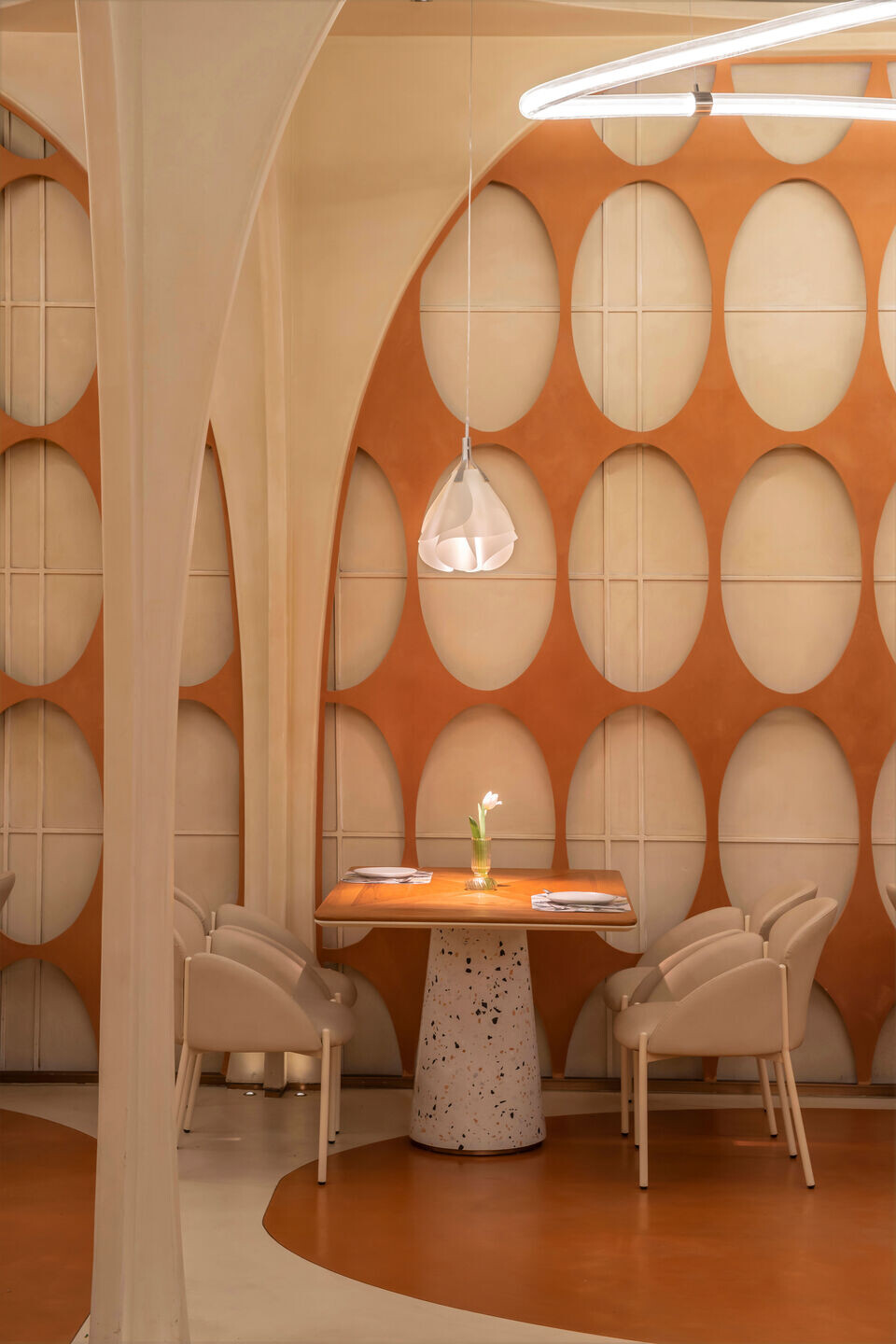 An experience of order and flow, vitality of form, and memories of time, nature, and beauty, beautifully reflecting the timeless aesthetic of Arabesque elements, define the interiors of the Meet 11 Restaurant.