The Mobility Hub Zug Nord (MHZN) serves as the gateway to the city and provides access to the Tech Cluster Zug (TCZ) via the curved pedestrian bridge. Designed by Hosoya Schaefer Architects, the hub goes beyond the functions of a typical parking garage.
Directly connecting to the Zug-Baar bypass and to a public transport node which has plans to integrate other mobility modes, the design boasts a futuristic vision. For instance, visitors will shift to a self-driven bus at the MHZN that will take them to the TCZ or the city. Additionally, parking lot users can opt to rent electric bikes or scooters at any time to complete specific routes with accuracy.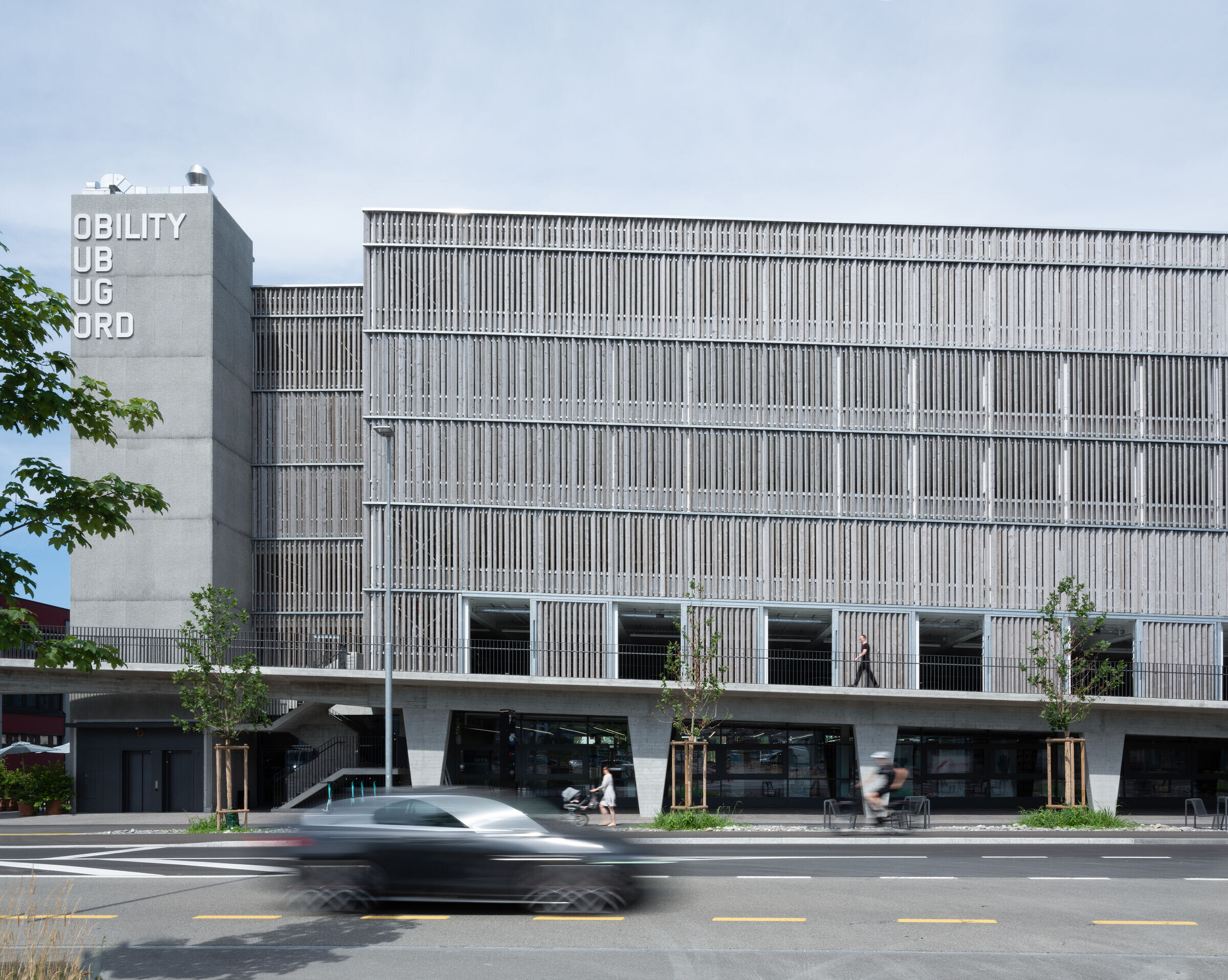 The MHZN is built to be adaptable such that it can facilitate an entirely automated system with self-parking vehicles in the future. In addition to having an integrated bistro and shop of HandwerkStadt Zug, the hub seeks to advance Zug's transformation into a Smart City by testing and improving cutting-edge mobility concepts.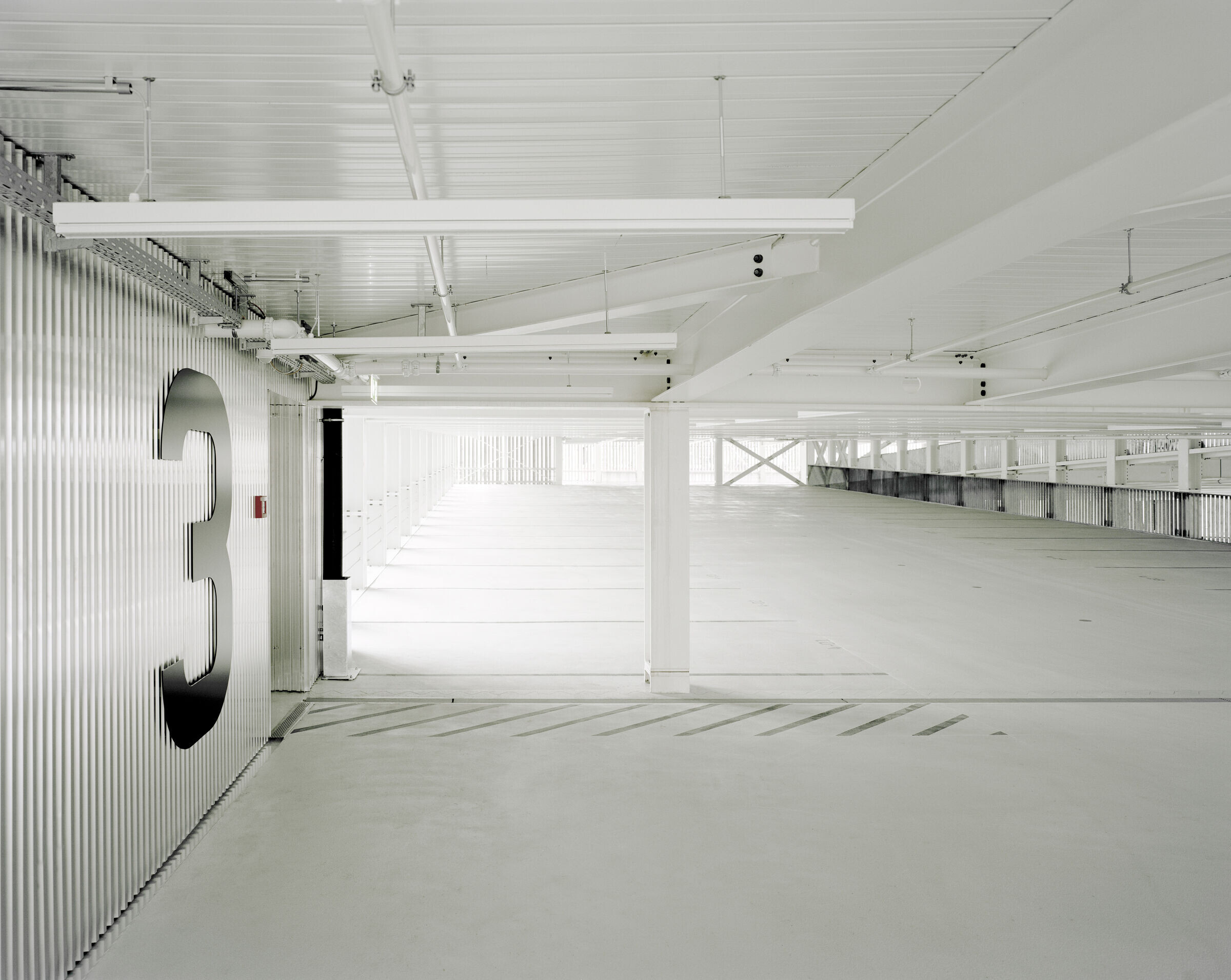 The Tech Cluster Zug is a construction project that will gradually convert the former V-Zug factory site into a cutting-edge urban industrial cluster. The master plan and transformation have been in the works since 2013, courtesy of Hosoya Schaefer Architects.