This "Mod-iterranean"inspired home in Paradise Valley, AZ aligned perfectly with our design mantra - the blending of classicism with modernity. Channeling the softer side of Mediterranean design, we started with a neutral color palette and brought in textures to create subtle drama.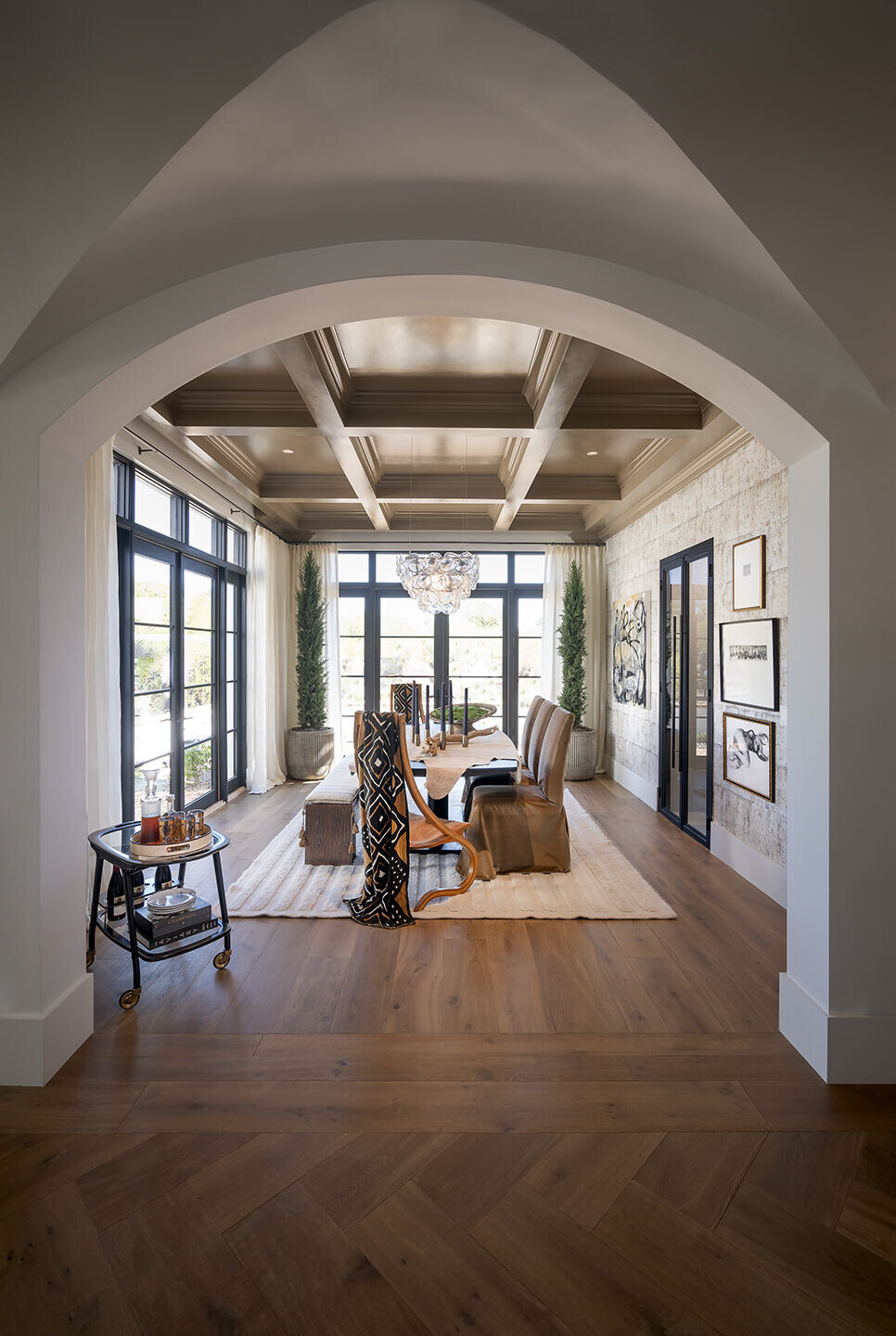 The dining room welcomes guests with a graceful dining chair from our own collection, dressed in shimmery velvet and corseted down the back. The outdoor courtyard beckons guests to gather and stay and showcases our new collaboration with world-class architectural stone purveyors Materials Marketing.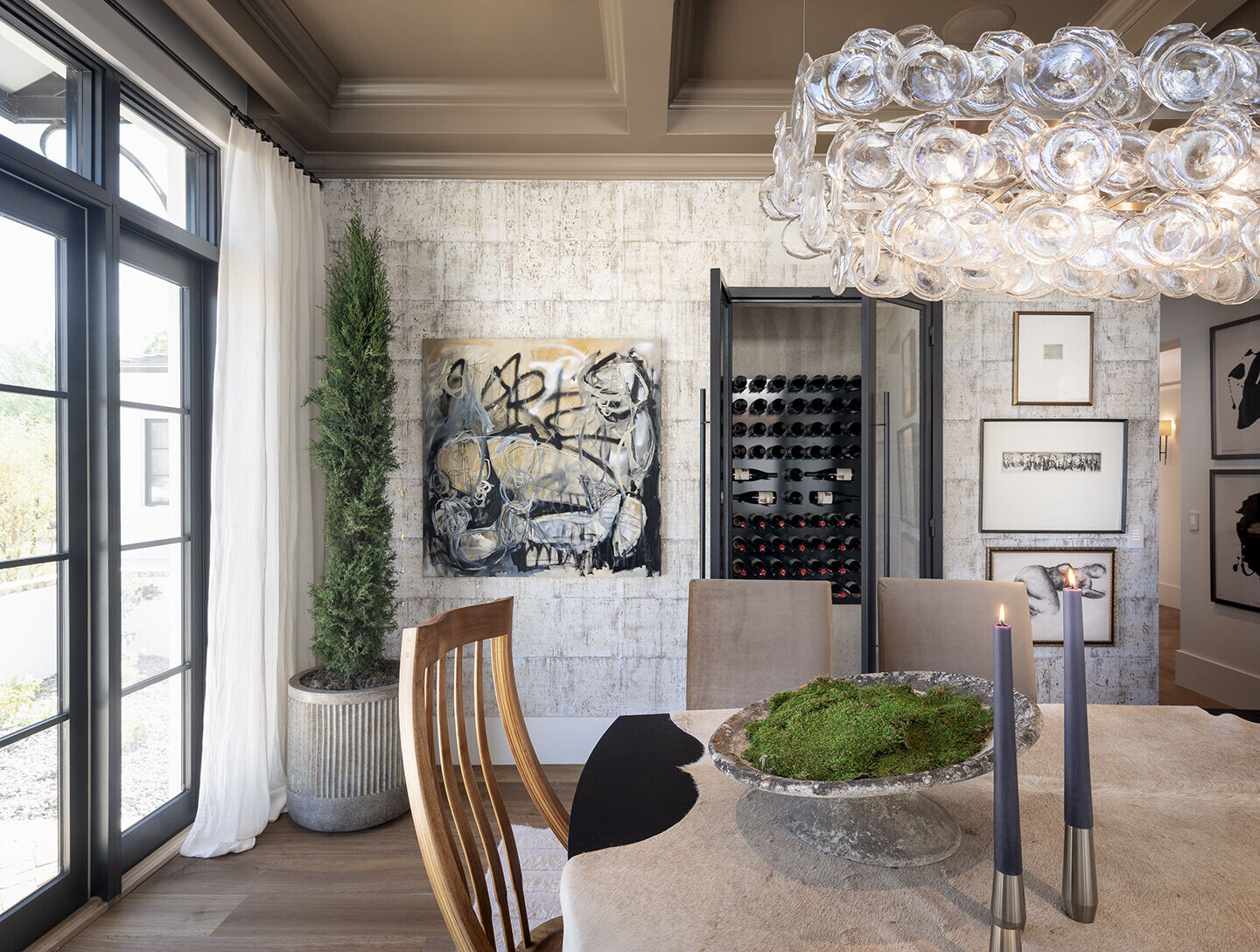 The inspiration for the collection is derived from modern totem poles, blended geometric shapes and tension within the elements.A study in contrasts, materiality, and an understanding of surrounding influences creates the perfect gathering space, inside and out.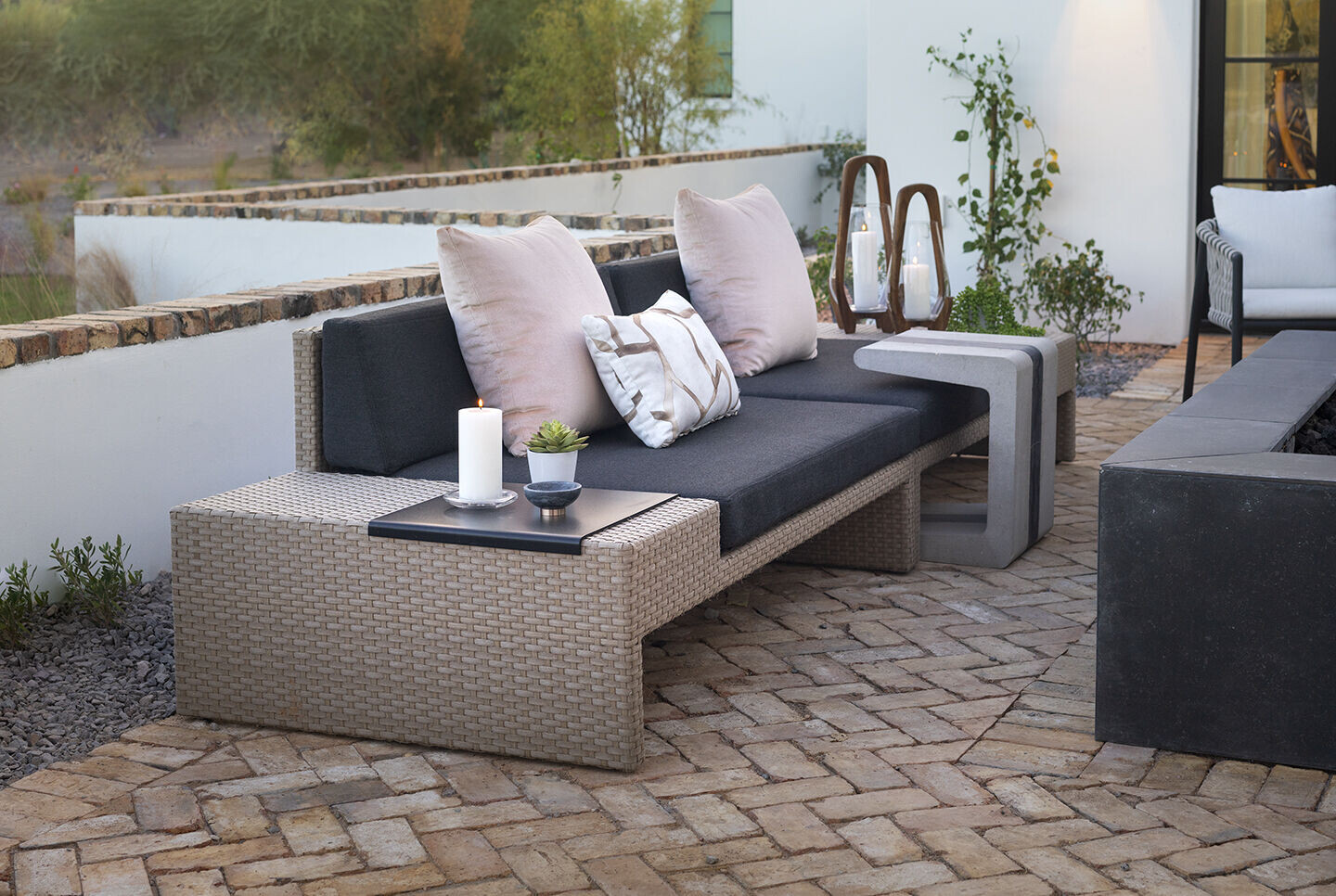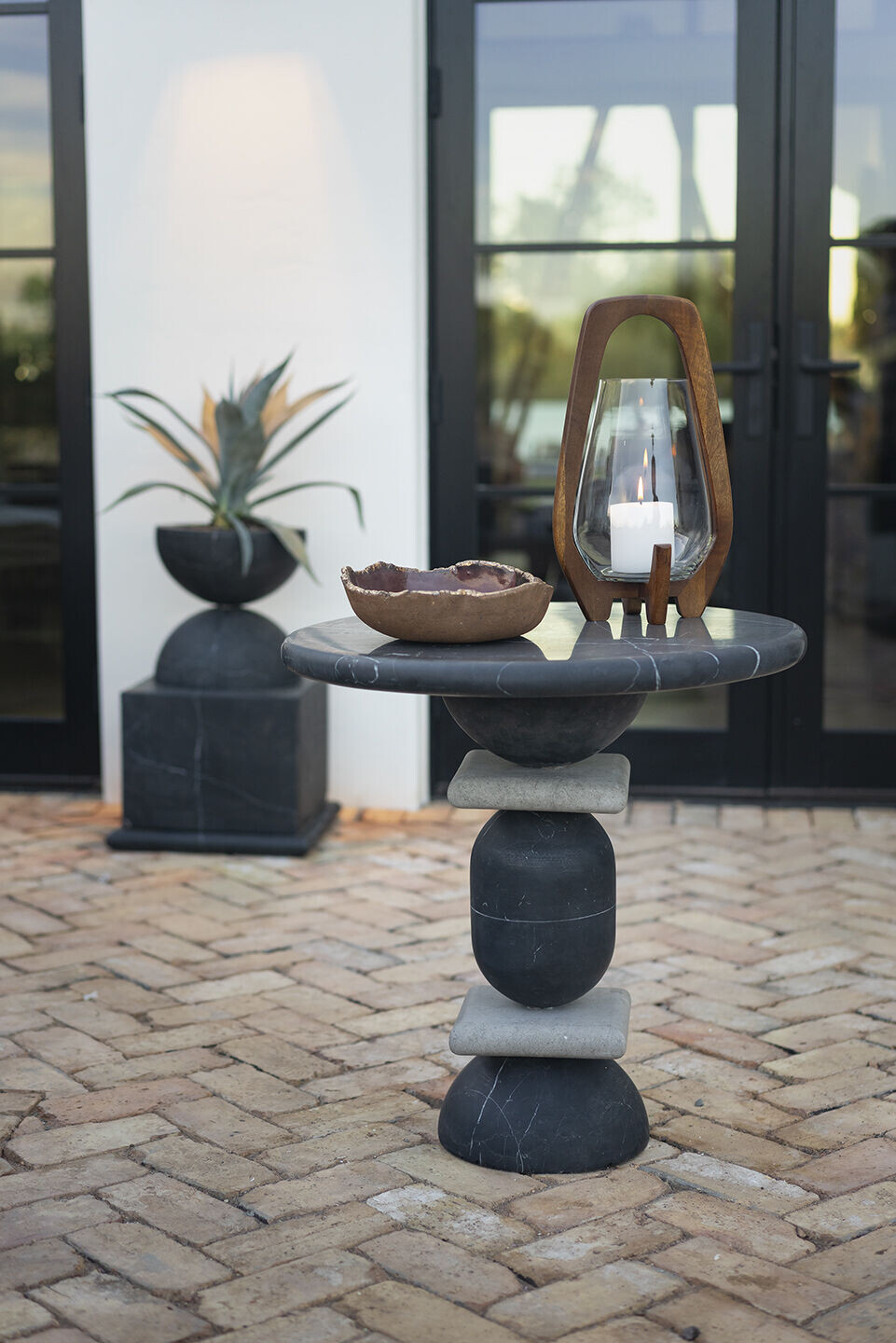 Team:
Architect: Mark Candelaria
Interior Designer: Donna Mondi Interior Design
Developer: Temac Development
Photographer: Paul Moore Studio