When social networking giant Twitter selected the Railyards at S'Park for their Boulder office relocation, the design concept was inspired by the railroad tracks to the east of the building that runs through the city. The interior design inspiration grew from the Western Railroad and helped define the materiality of the space as well as the function. Each floor has an individual theme: "Receiving Yard" for the first-floor lobby and commons; "Classification Yards" for the workspaces on floors two and three; and "Depot" for the fourth floor's conference and retreat spaces.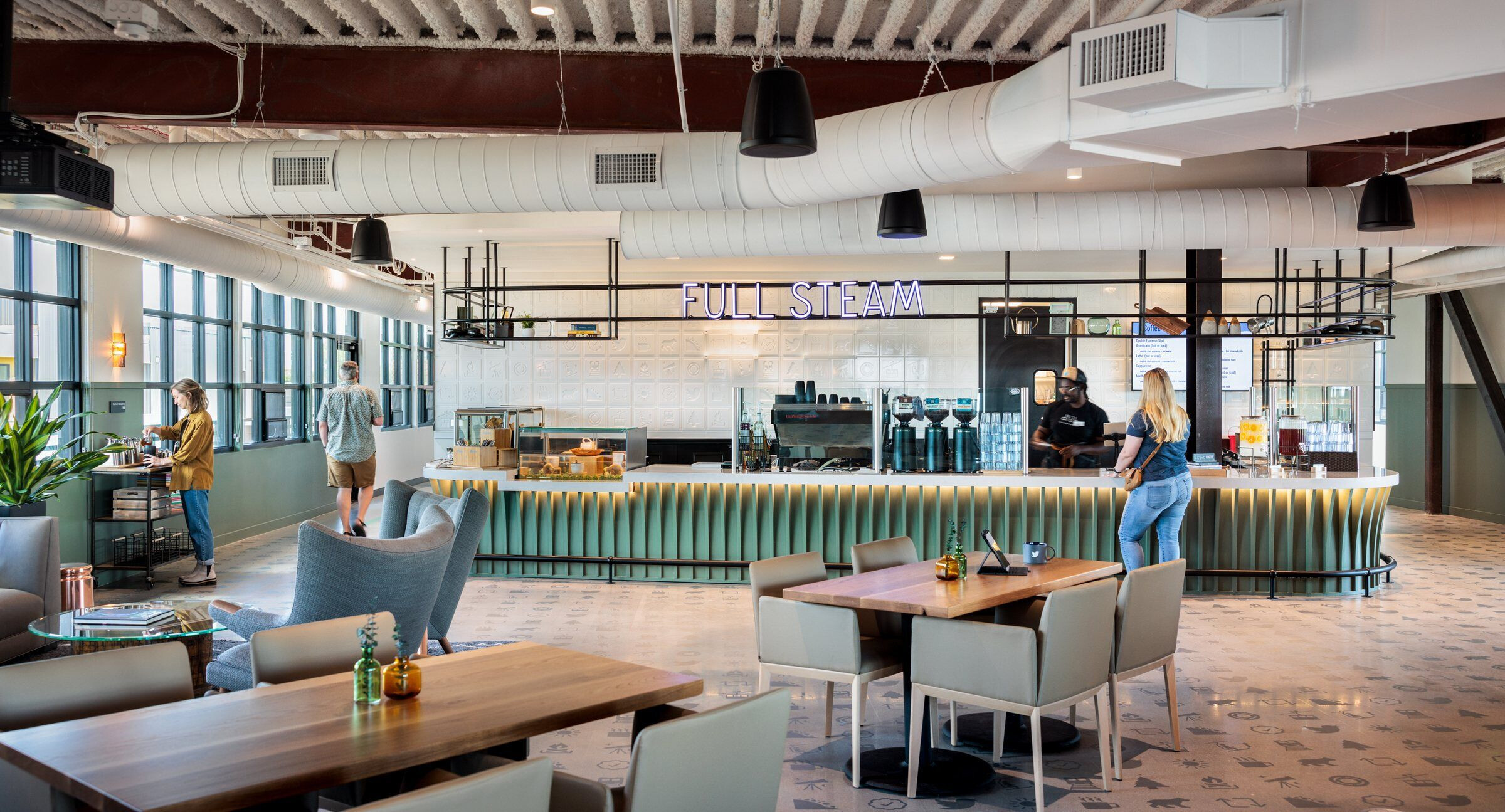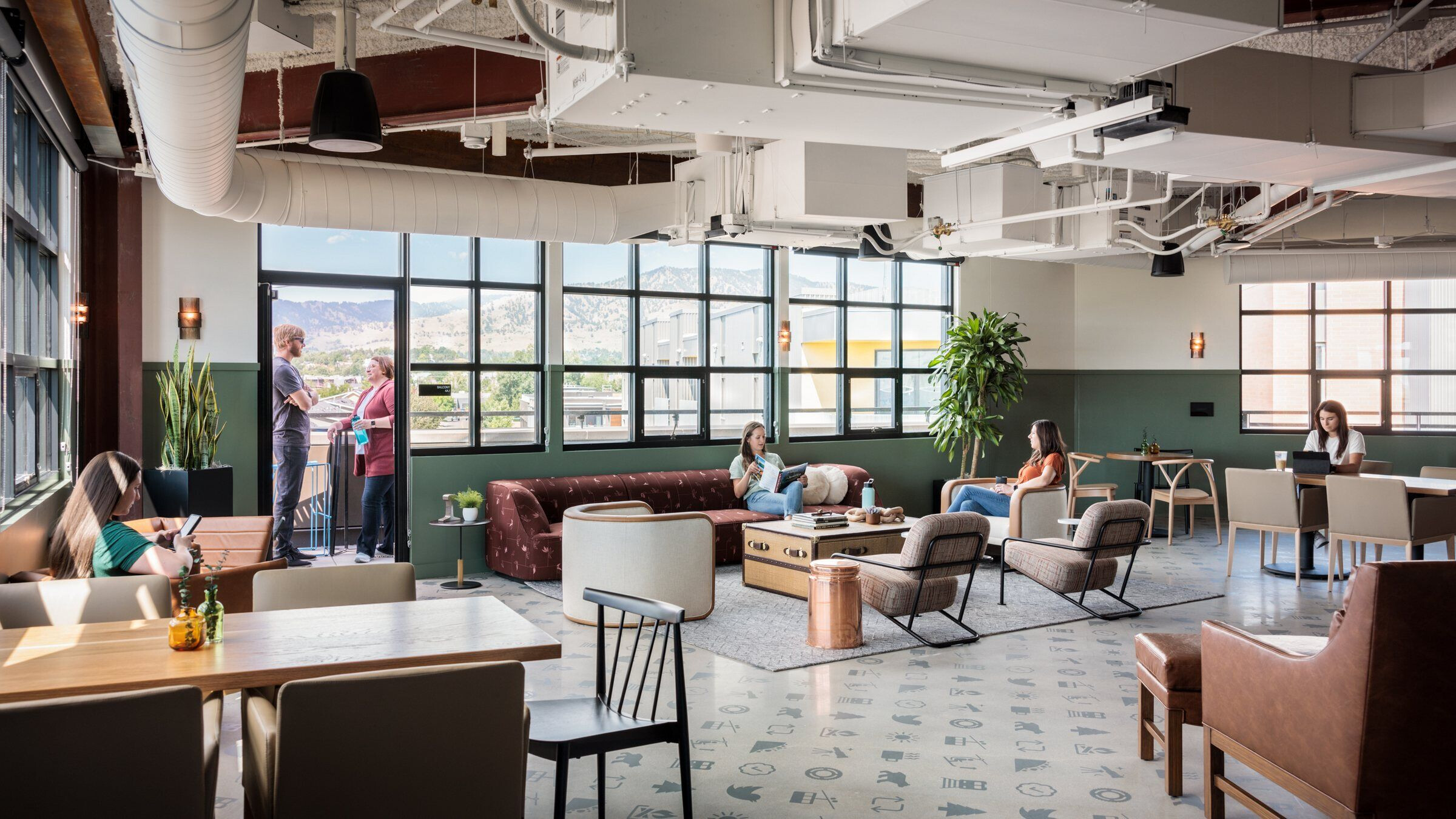 Receiving Yard
The first floor includes the lobby and commons space, a cafeteria space, and a place to meet with employees, clients, and socialize. The "receiving yard"takes a cue froma train station platform, and the famous look of railyard roundhouse. While inviting and warm, other pops of color are infused into the space to give a bright modern look. The bright blue from the Twitter logo and the Colorado flag are positioned on industrial piping attached to the ceiling of the entrance to allow the vast Colorado sky to continue into the space welcoming visitors and employees.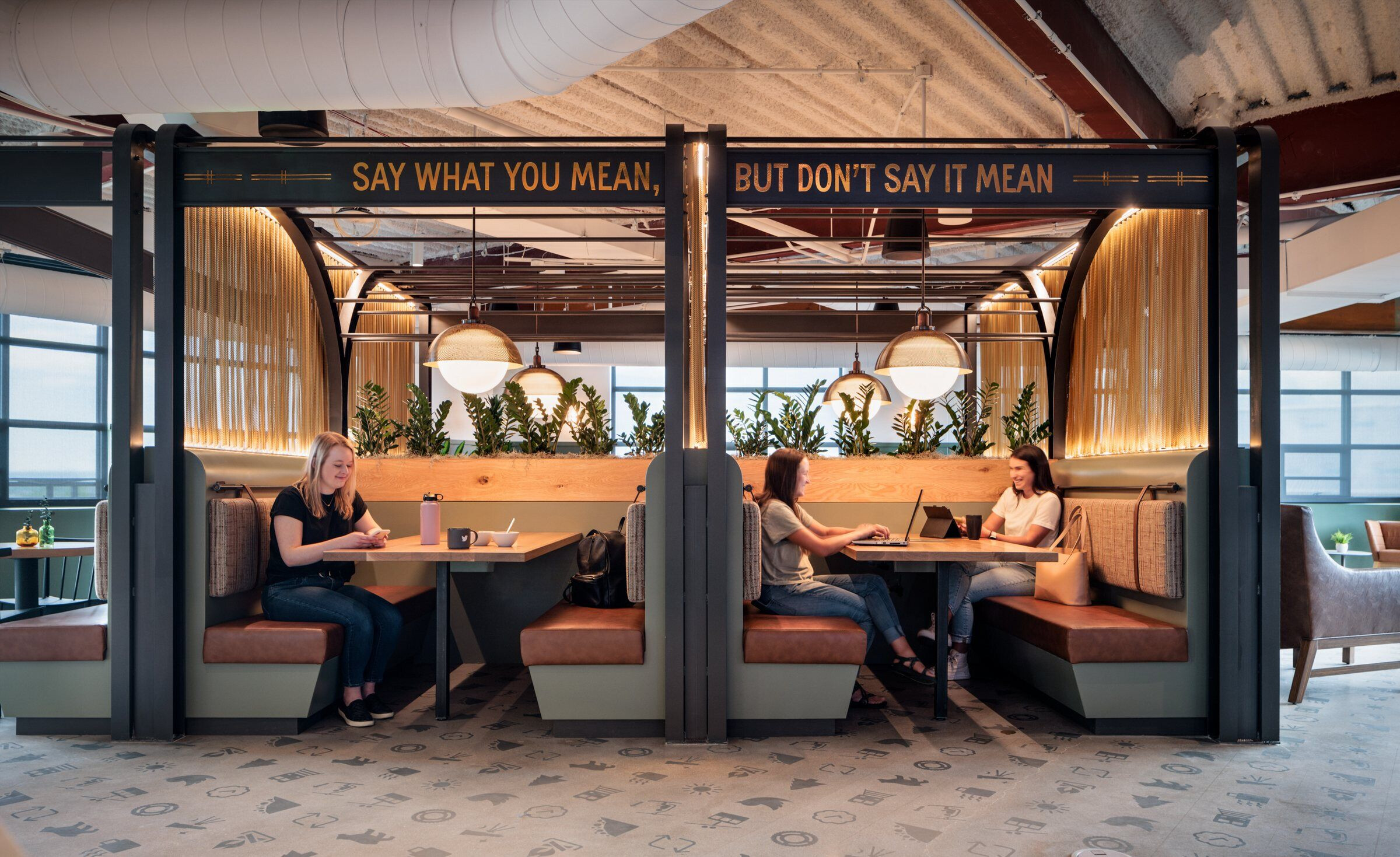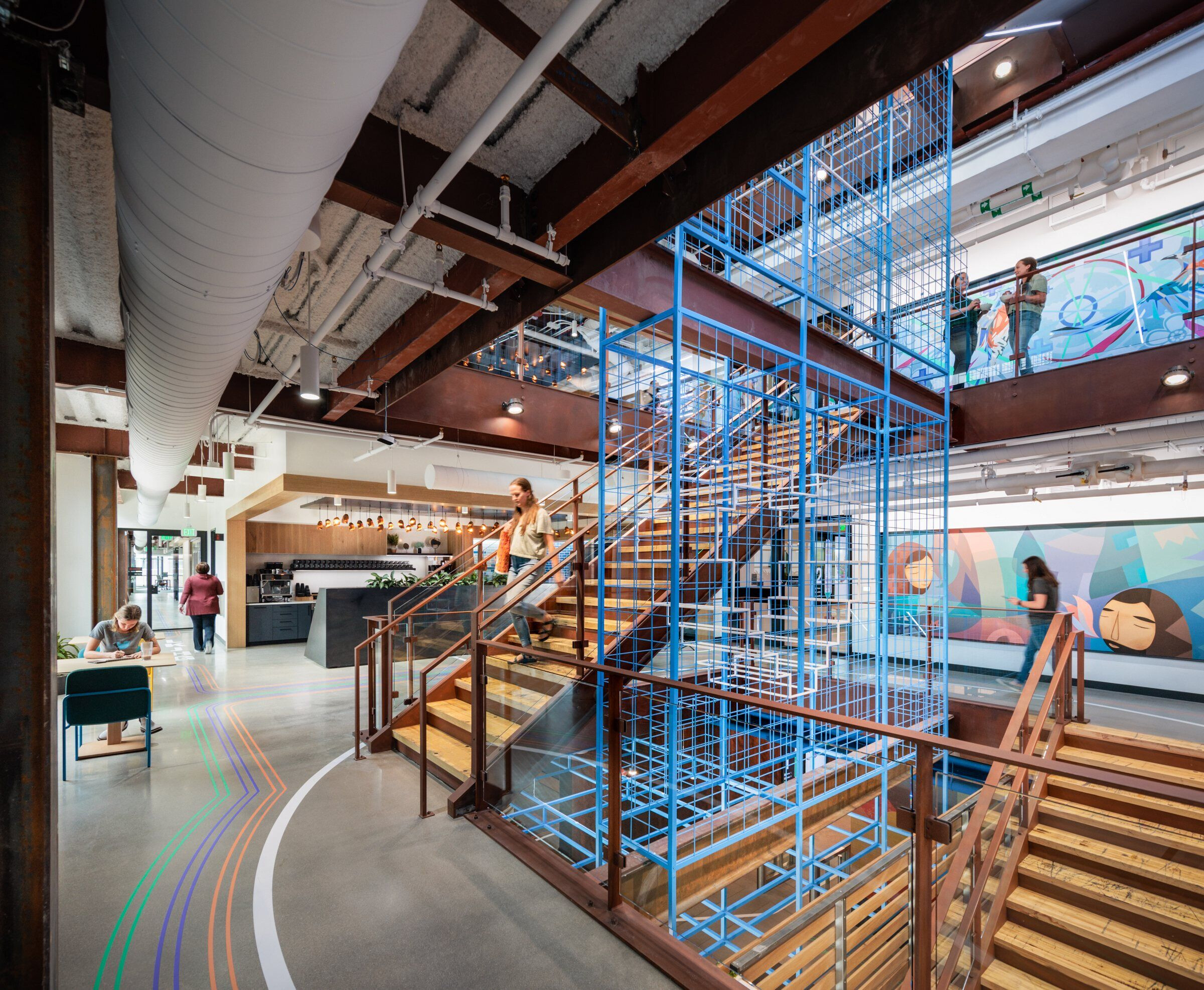 Classification Yards
The second and third levels contain the majority of collaborative, individual, and heads down workspaces. With classification yards as the inspiration,the team used color throughout the floor to define work zones as well as assist in wayfinding. Colorful shipping containers and rail tracks became the inspiration to incorporate these important elements throughout the floors. Twitter's unique approach to their workspace means very little open offices, and spaces where teams can book rooms, desks, or collaborative space that best fits their needs that day, week, or month.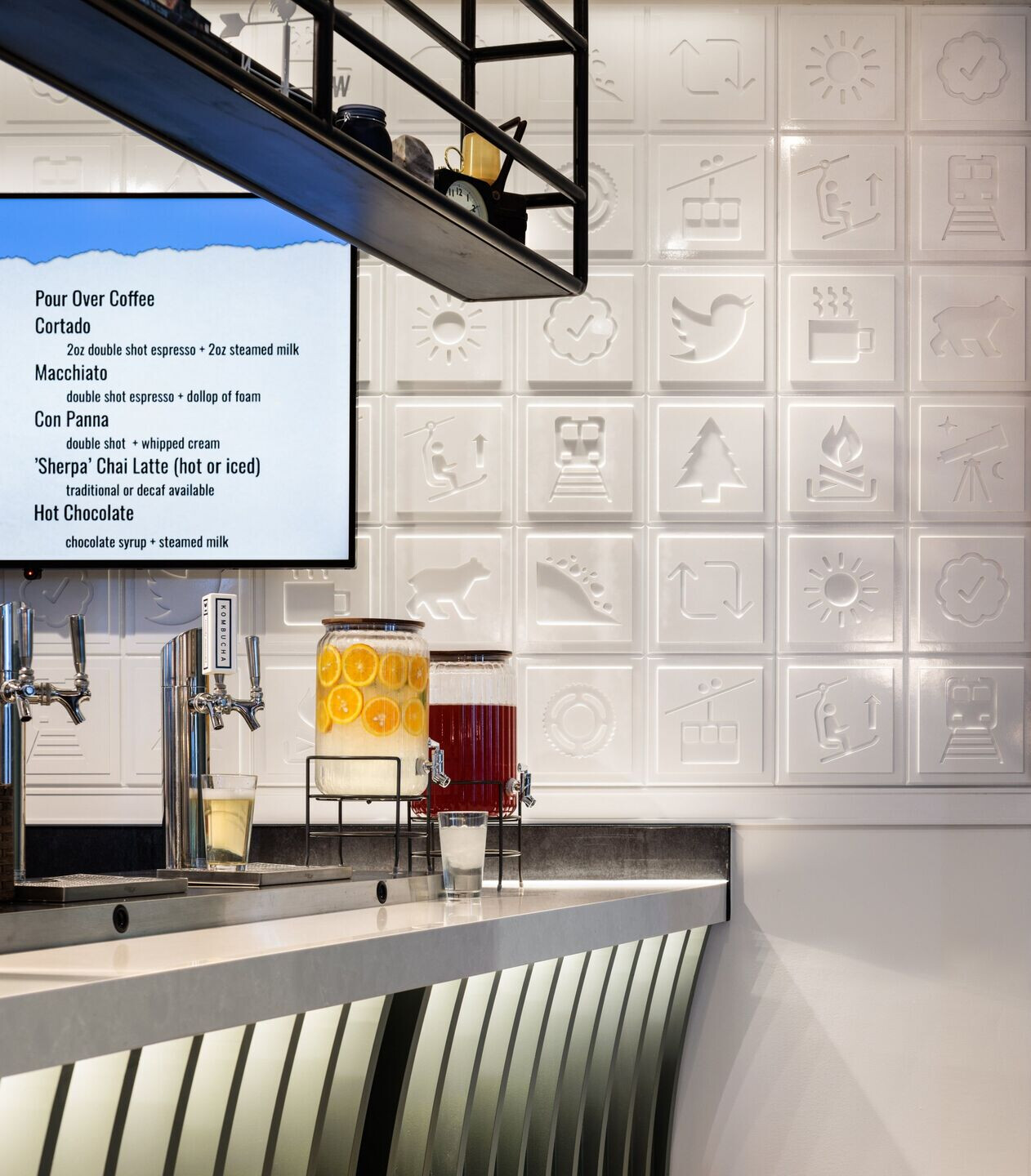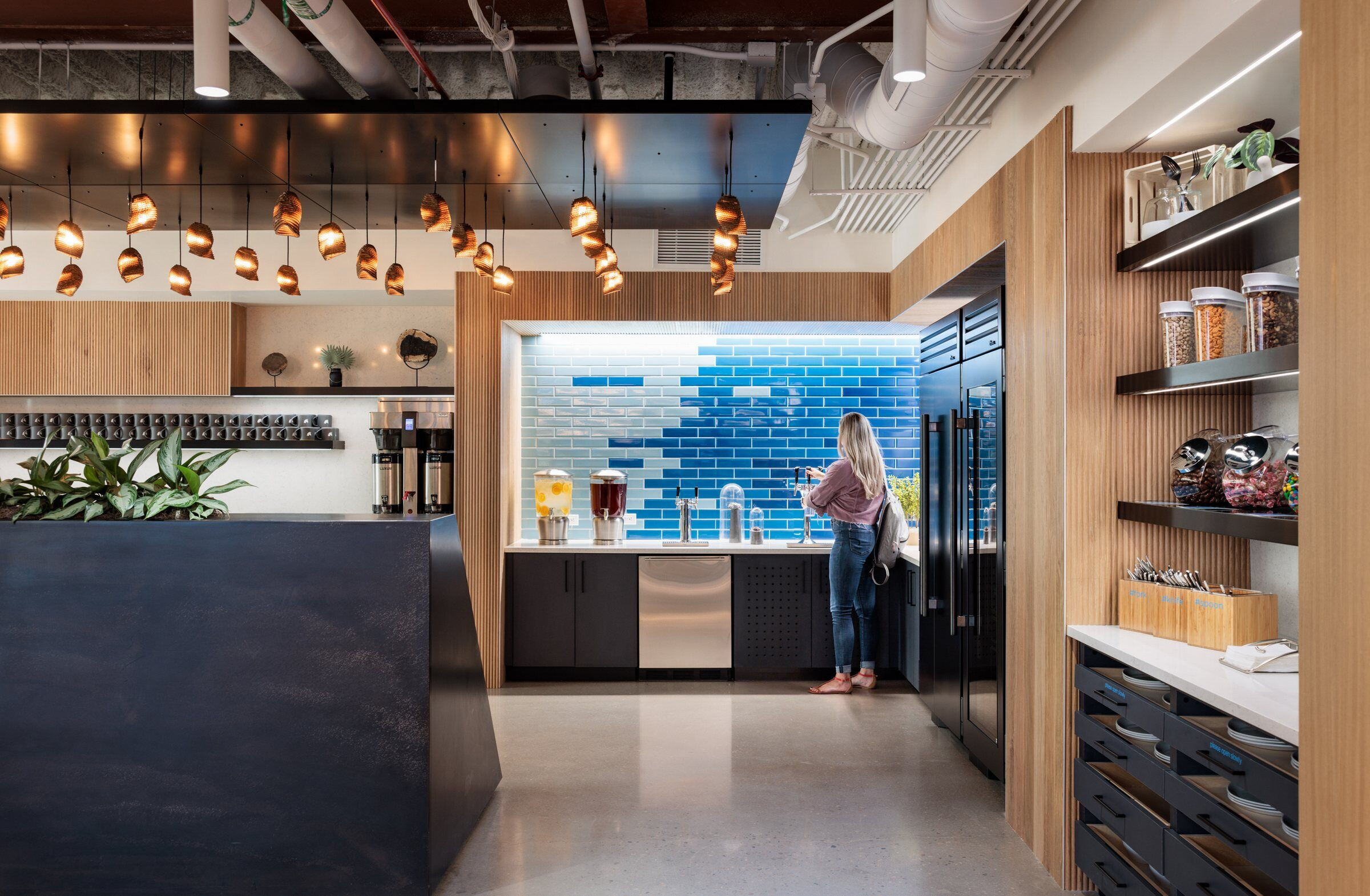 Depot
Therecycled railcar flooring creates the staircasethat extends up to the fourth floor, or the Depot, to create a relaxing and inviting space for employees. "Full Steam" is a luxurious dining car on the train, complete with full-service coffee bar and a place to work, chat, or escape from a desk. Recharge is a space for just that, a quiet getaway with regional inspiration and art.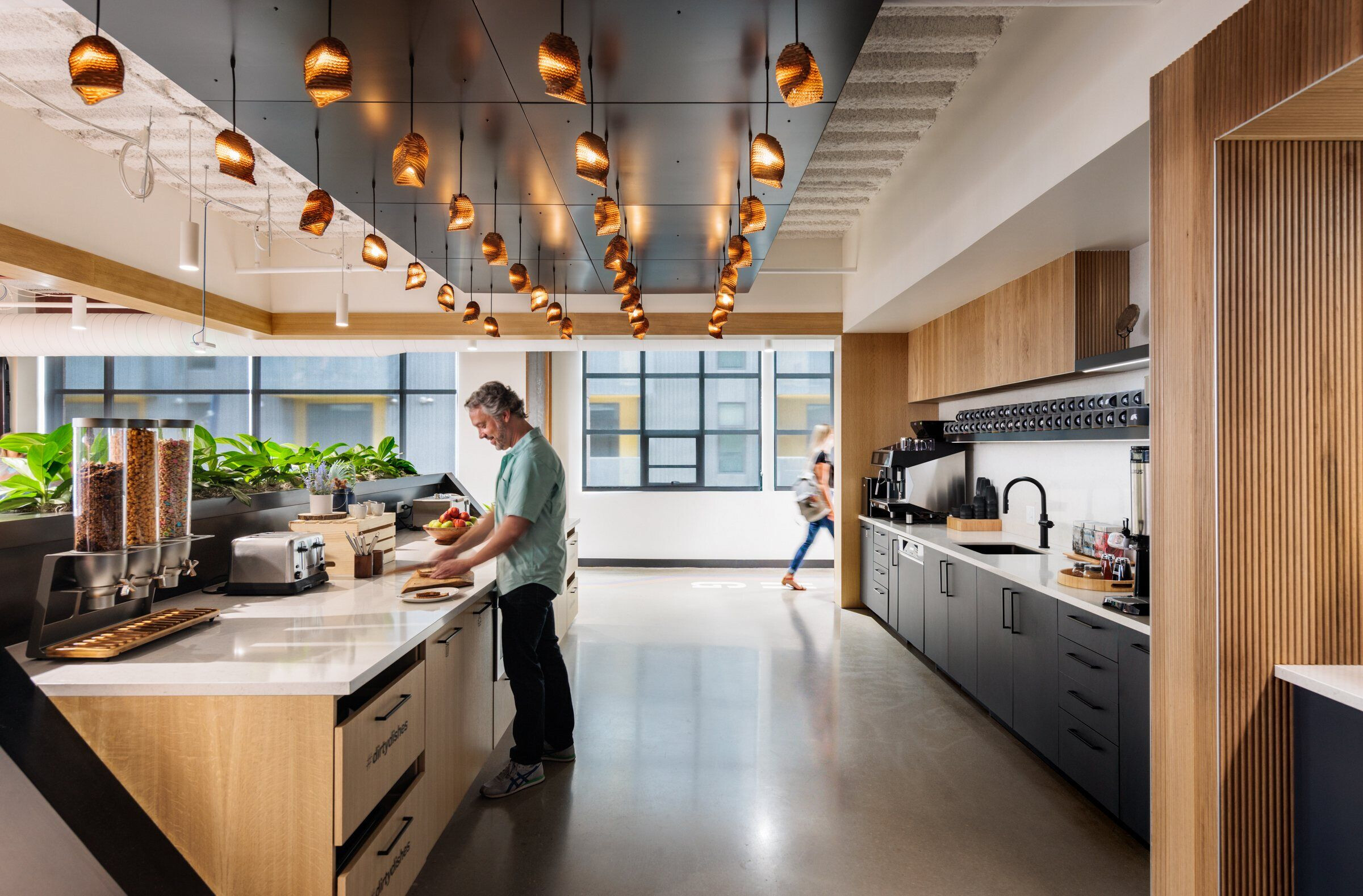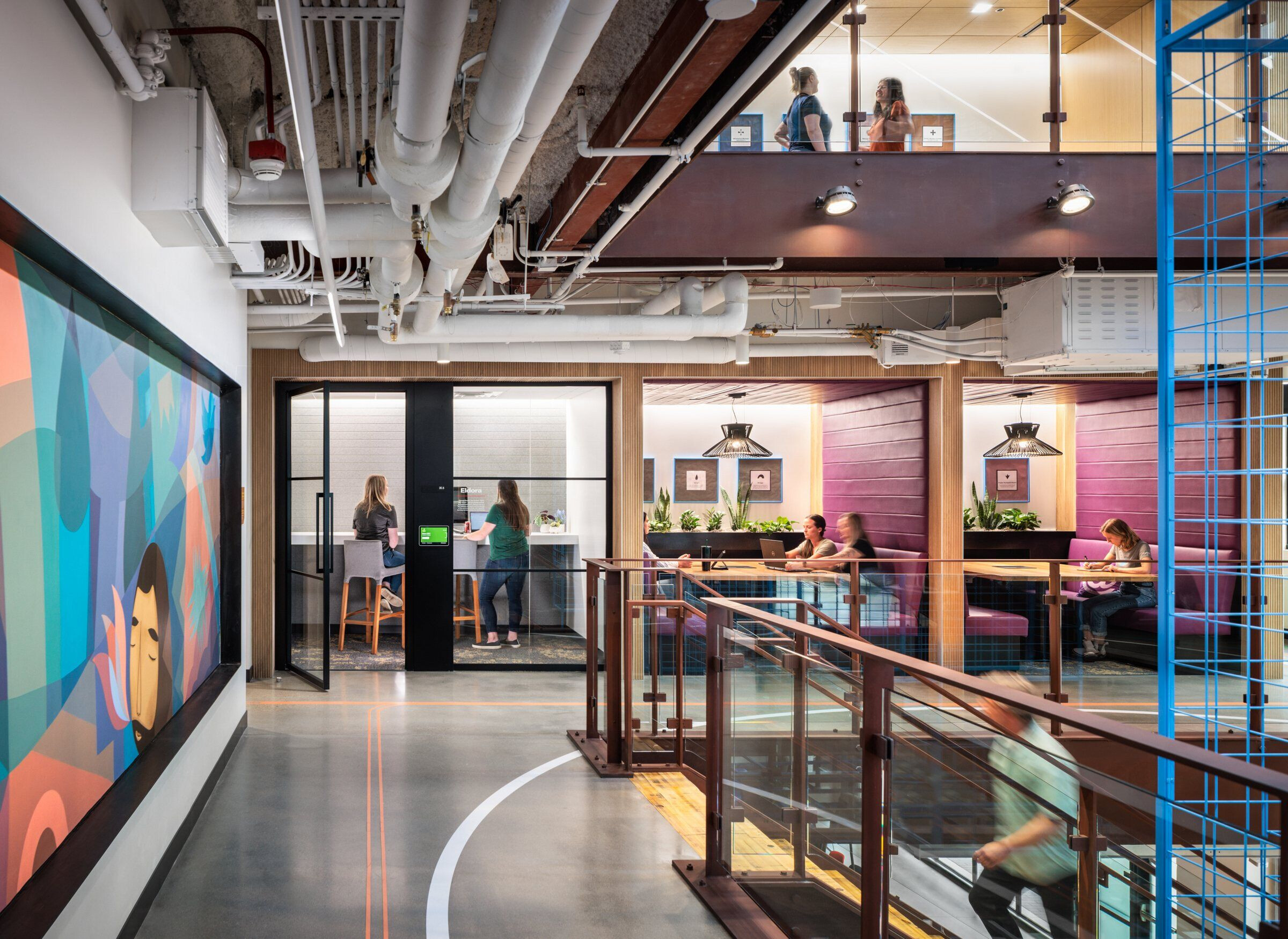 Team:
Interior design: Stantec
Lighting design: Stantec
Branding: Culture
Engineering: IMEG
Structural: KL&A
Project Management: Task PM
Contractor: Rand
AV Systems Design: Hamilton Robson
Photography: David Lauer