Located in a cove along the North Atlantic coast of Maine, this project realizes the clients' vision of an accessible home, retreat, and working artist studio. The family has deep ties to this special place, many generations have lived and vacationed along its shores. For everyone to get together, the design had to be inviting to all ages. Three buildings, Wee Scot, Cove House and Tree House, are interconnected by pathways and offer different accommodations to fit a family of any size. Each is connected to the land and light through well placed windows and doors that flow out and engage with the natural surroundings. The buildings encourage family gatherings while providing separation for privacy. They effortlessly house and support many, while remaining intimate enough for one. The cabins are a cornerstone for the next generation to build lasting memories far into the future.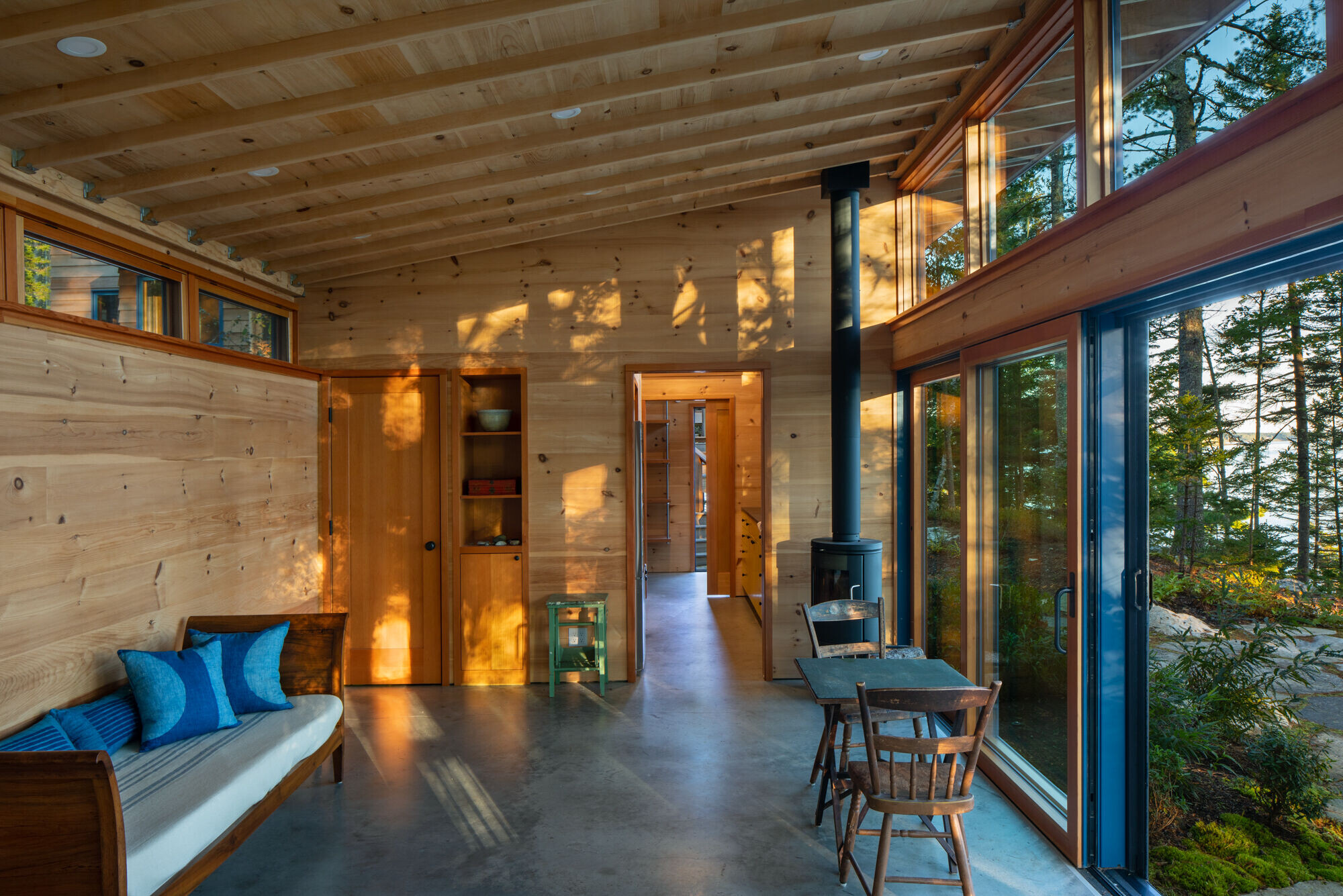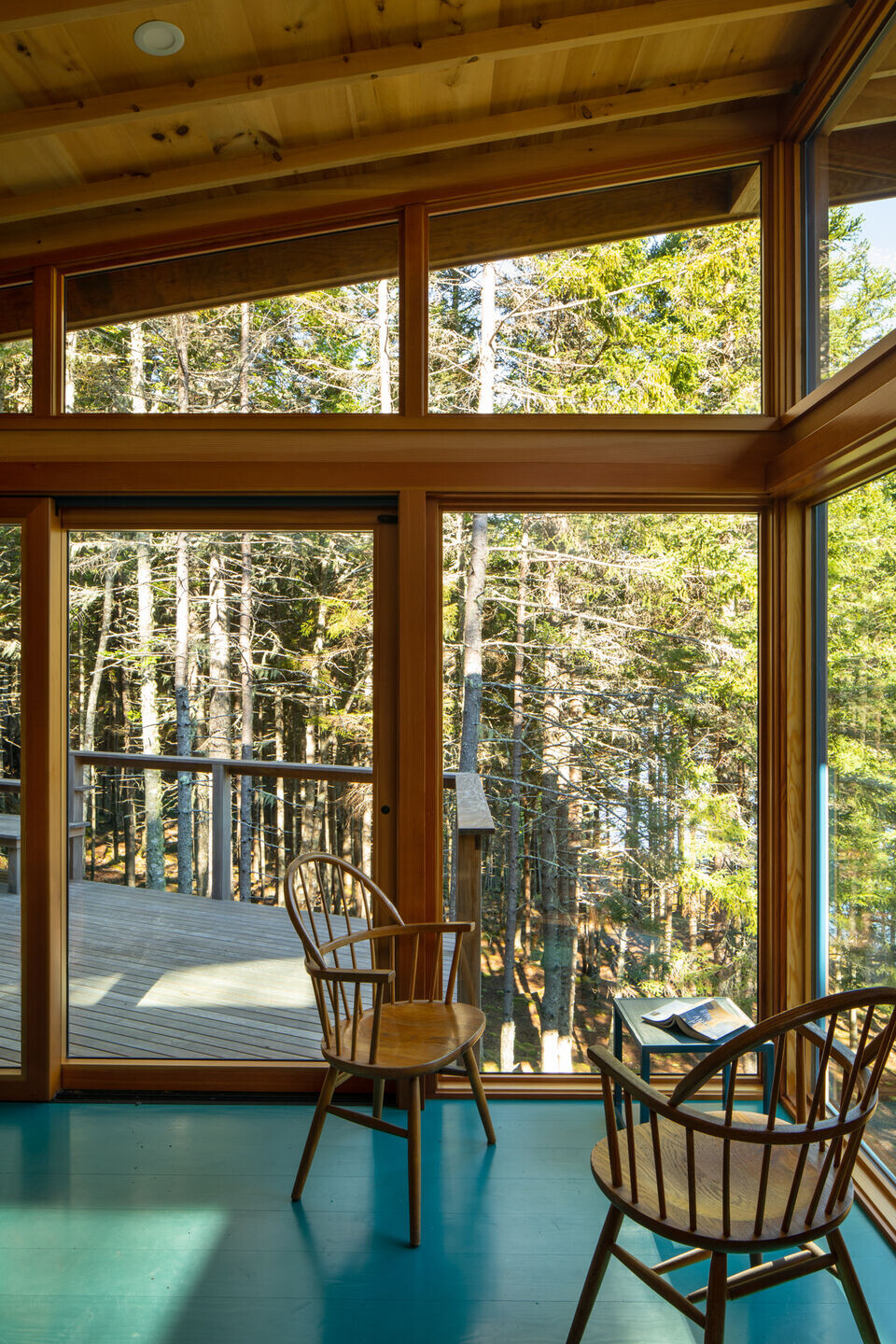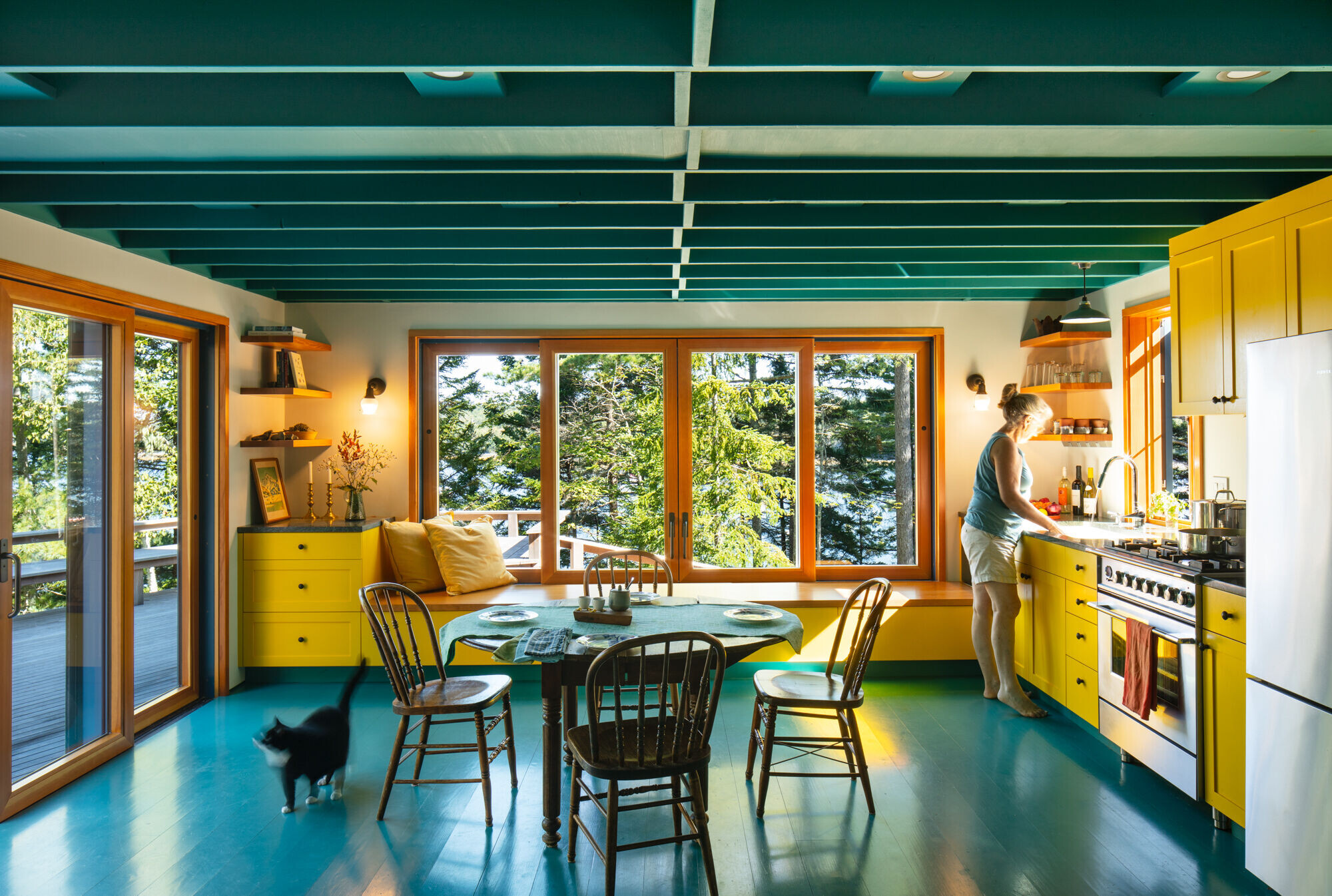 The site came with a cobbled together house that didn't respond well to the site. The patchwork construction of two earlier buildings spoke only to the street and sat inside the hundred year flood plain. It had rustic charm and cozy proportions, but it was incapable of accommodating large groups of people. Intense study went into how the cabin could be folded into the design. Unfortunately, it was deemed impractical and costly to work with the structure or re-site the cabin. Most of the wood was exposed to lead preservatives and paint as well as the existing foundations were deteriorating. After much consideration, it was decided that the house had to be removed. Any viable construction materials were salvaged, and the house's proportions and details were used as the generator of design for a modern adaptation of the federalist style house.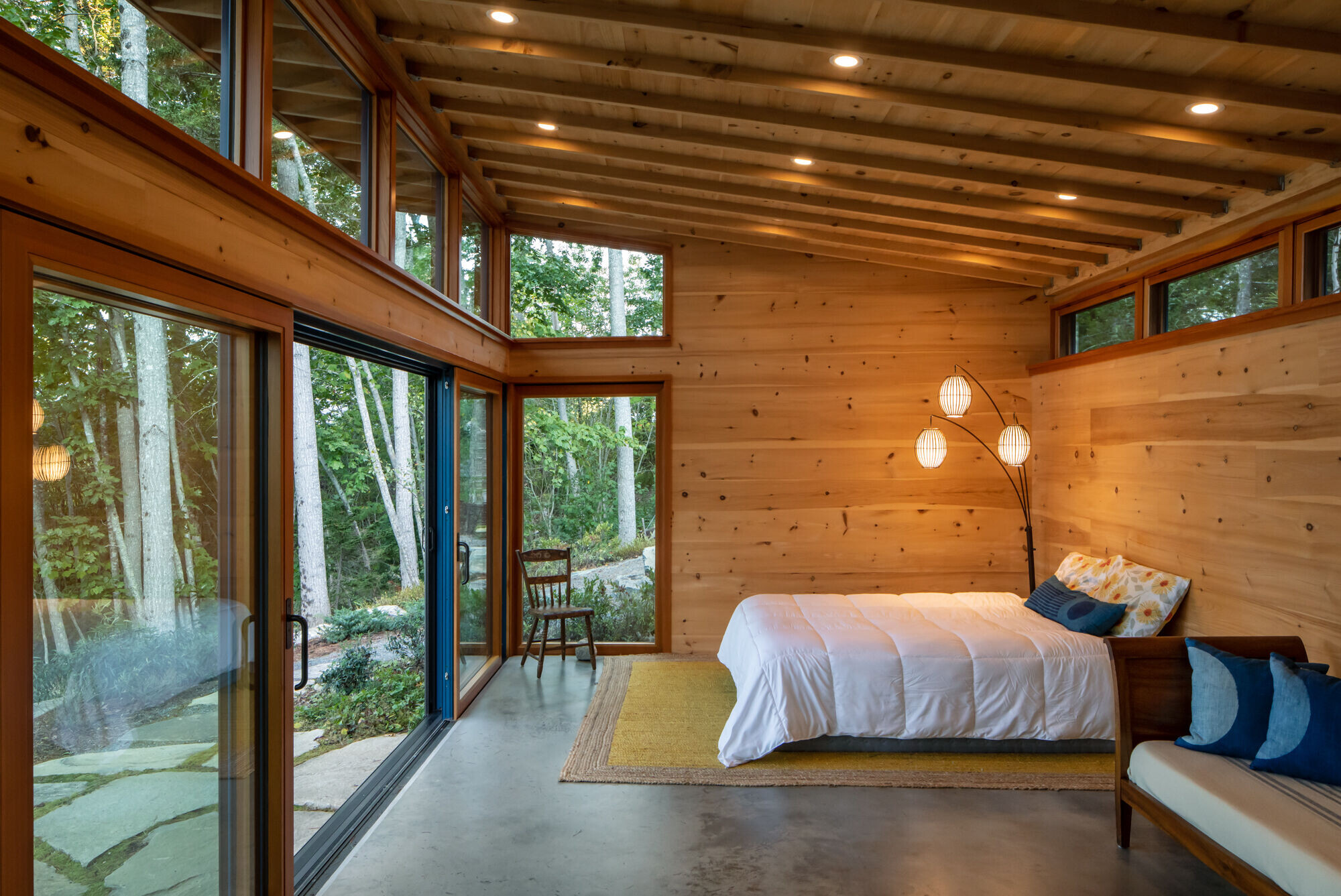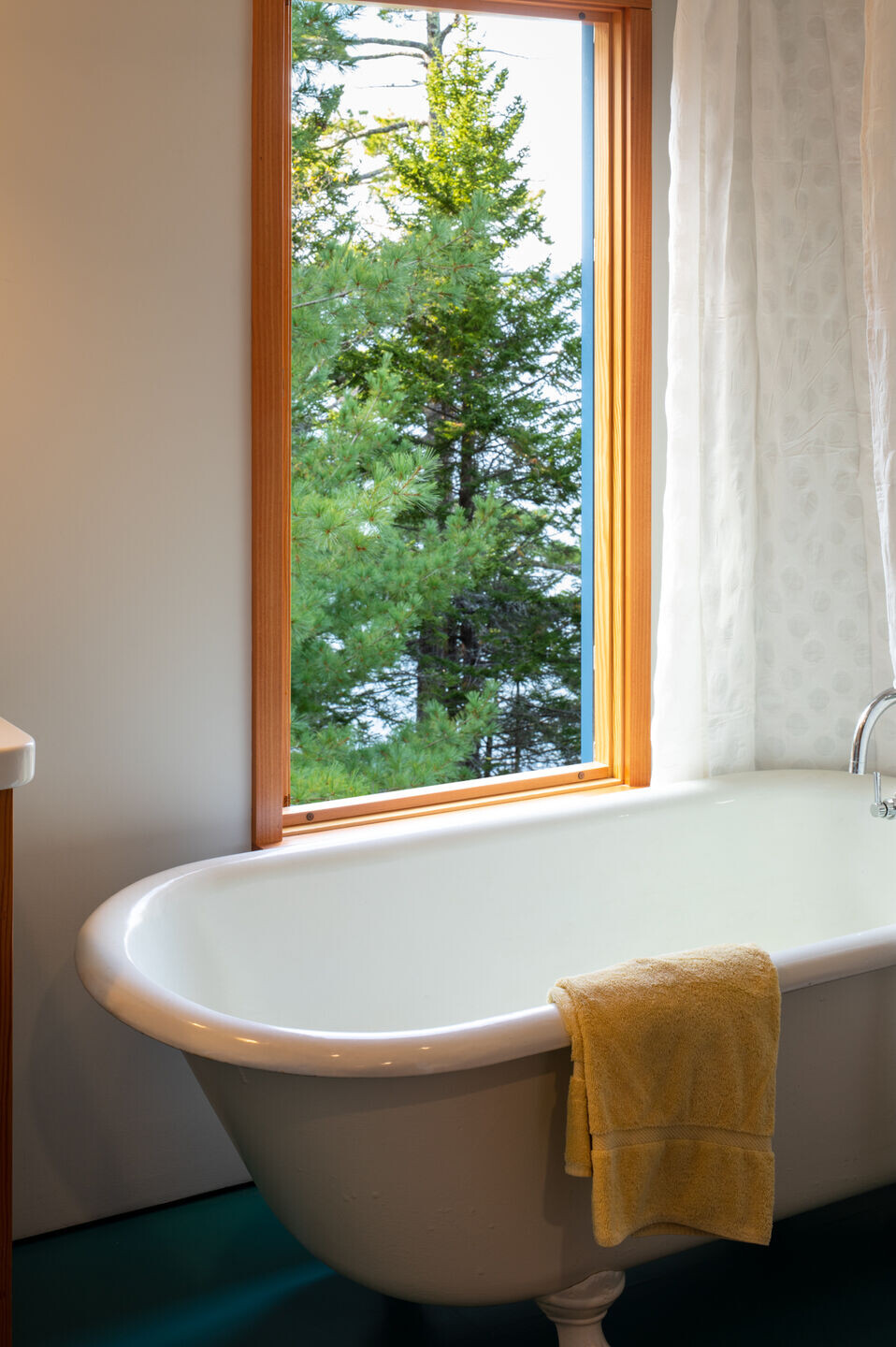 The northern coastline in Maine has a dynamic climate with harsh winters and temperate summers. Rough seas and strong winds have carved the shoreline into a series of forested peninsulas and islands. The project's primary goal was to honor this special environment, preserving and rehabilitating the site as the new cabins were constructed. The property sits on a ridge of exposed bedrock that slopes sharply to the sea below. Each building is sited to have its own distinctive experience, connected to the others by paths and outdoor communal space that invite exploration. The placement of each captures the crisp sunlight that filters through a densely wooded evergreen and broadleaf canopy.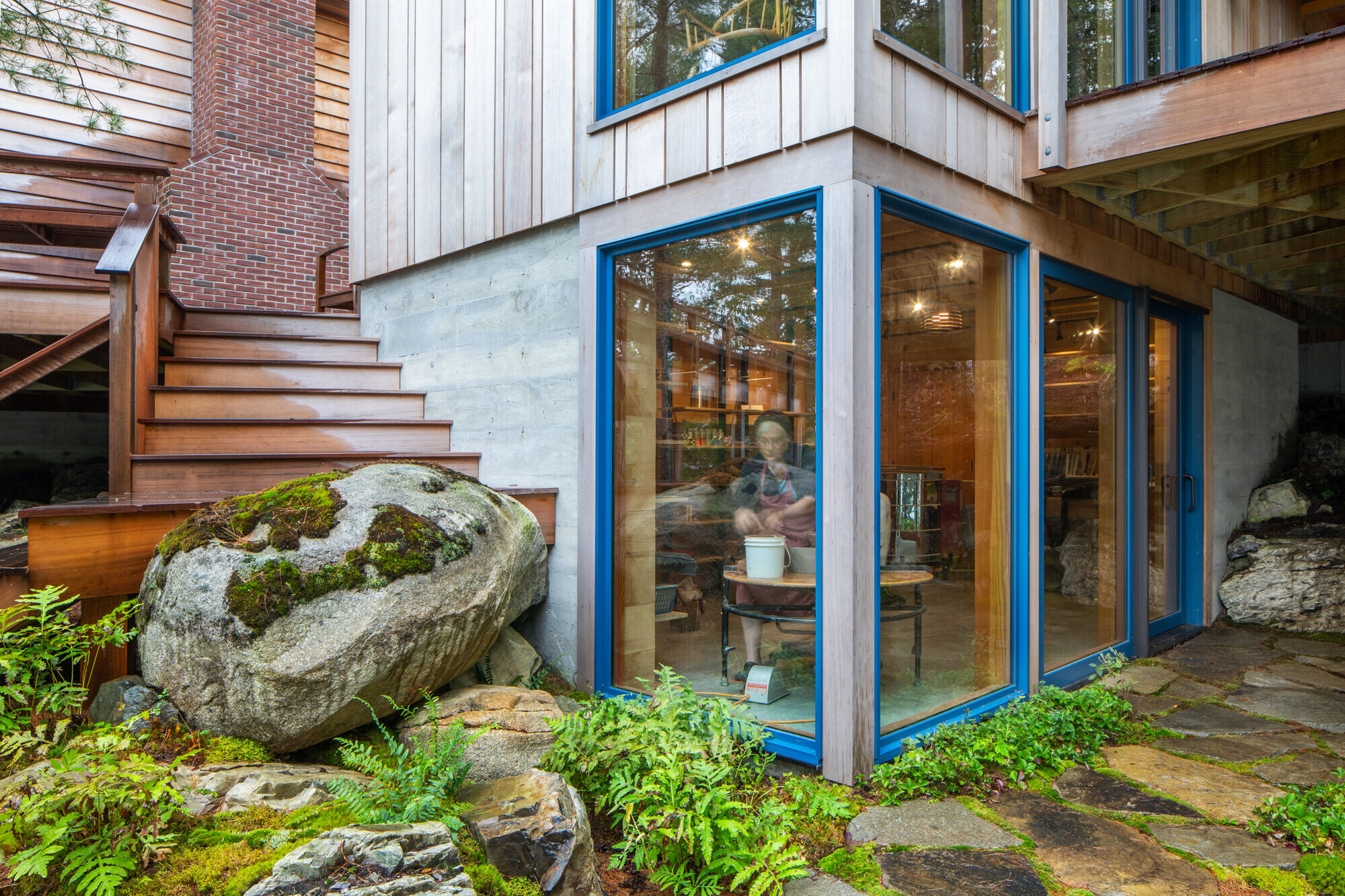 Team:
Architects: Calico Studio
Builder: Hancock Homes
Photographer: Lara Swimmer
Videographer: 9 Studio Productions