The project refers to the construction of a new tourist unit in the Mytakas area of ​​Milos. The shape of the plot and its orientation determine the basic idea of the composition of the complex. Furthermore, uninterrupted views to the sea and the sunset are very important features of the configuration of the hotel in the landscape. The volumes of the complex are broken down based on the landscape contours and the perception of the visitor is enriched by visual escapes.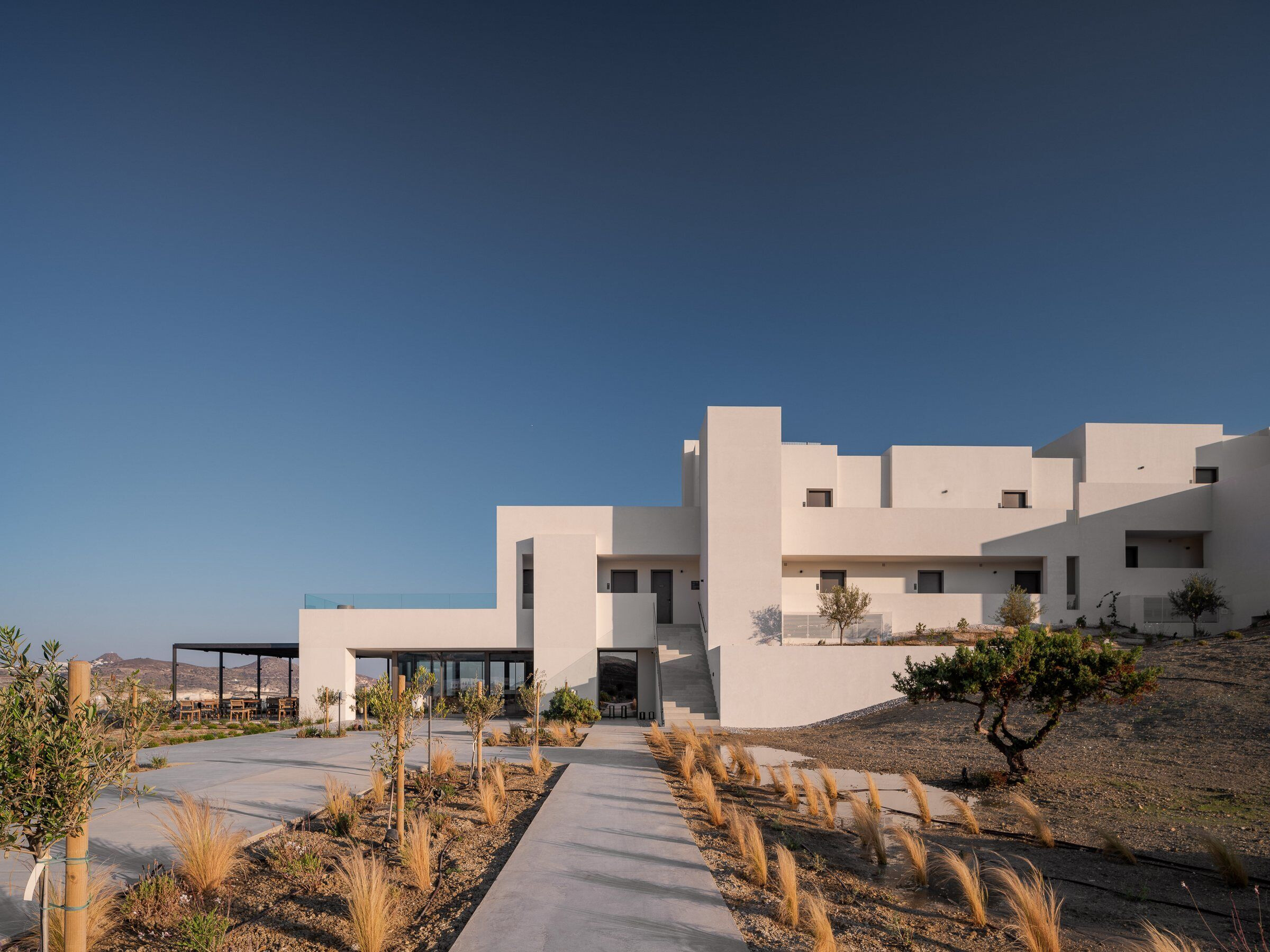 The arrangement of the volumes on the landscape creates a unified shape, operating both functionally and aesthetically as a whole. More specifically, the volumes of the building are situated on the plot through single gestures in the form of a continuous front. The continuous front then splits into four parts based on the relief of the natural landscape. The continuous front functions as a stable base to which a volumetric, that distinguishes the unit and the geometry of a Cycladic settlement, is added on the top. The volumetric is inscribed in the geometric analog of the modern form in contrast to the traditional one. Thus, the modern is the single straight line while the traditional is the split line on the unit scale.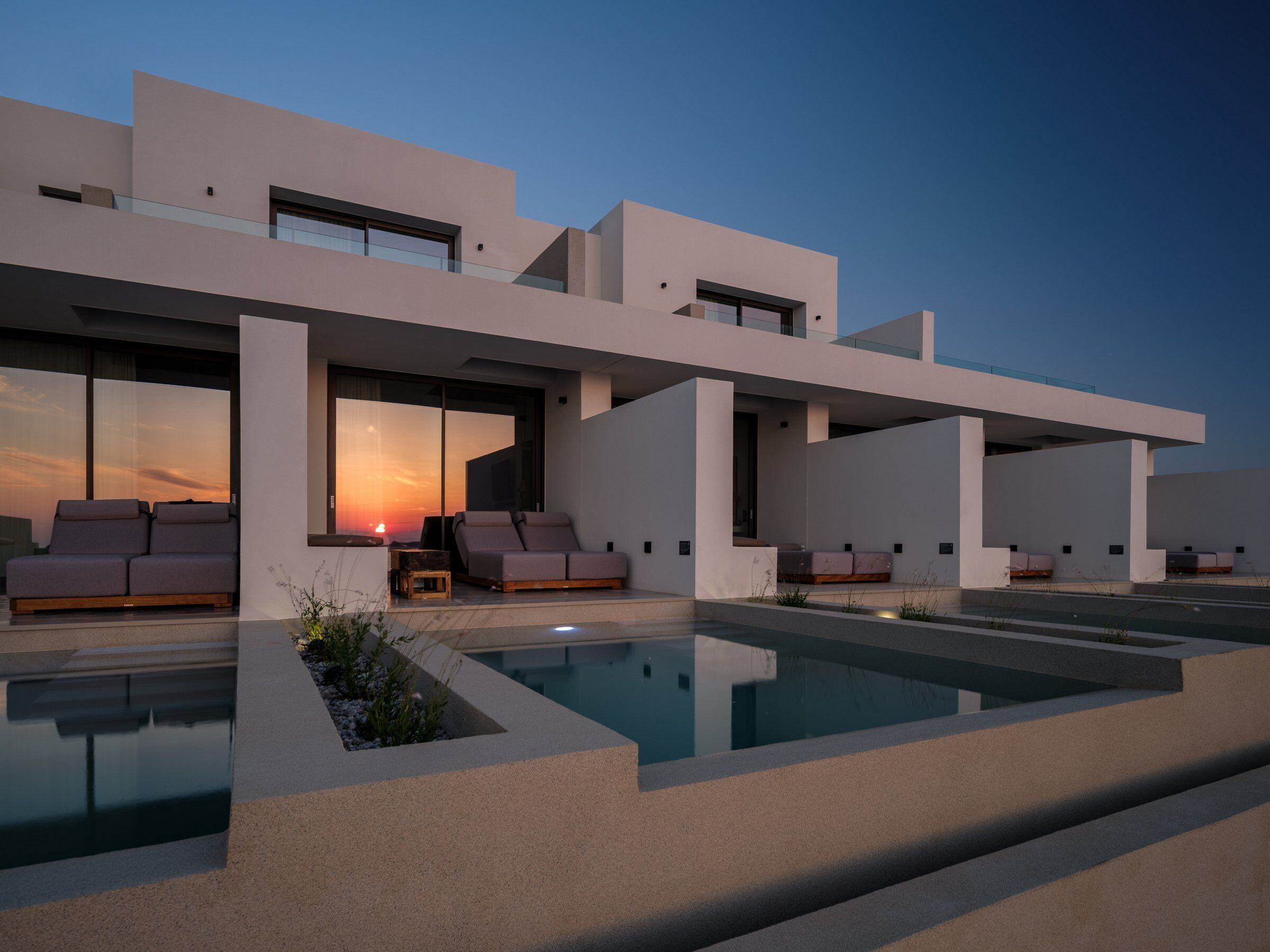 Elements of permeability and points of view are intensified through the detachment and turning of the reception and restaurant unit towards the sunset. The path that crosses the two volumes leads to an amphitheatric configuration that ends in a common swimming area, which reflects the sunset. In this way the spatial model is the background of the visitor's maximum experience in the natural landscape of Milos.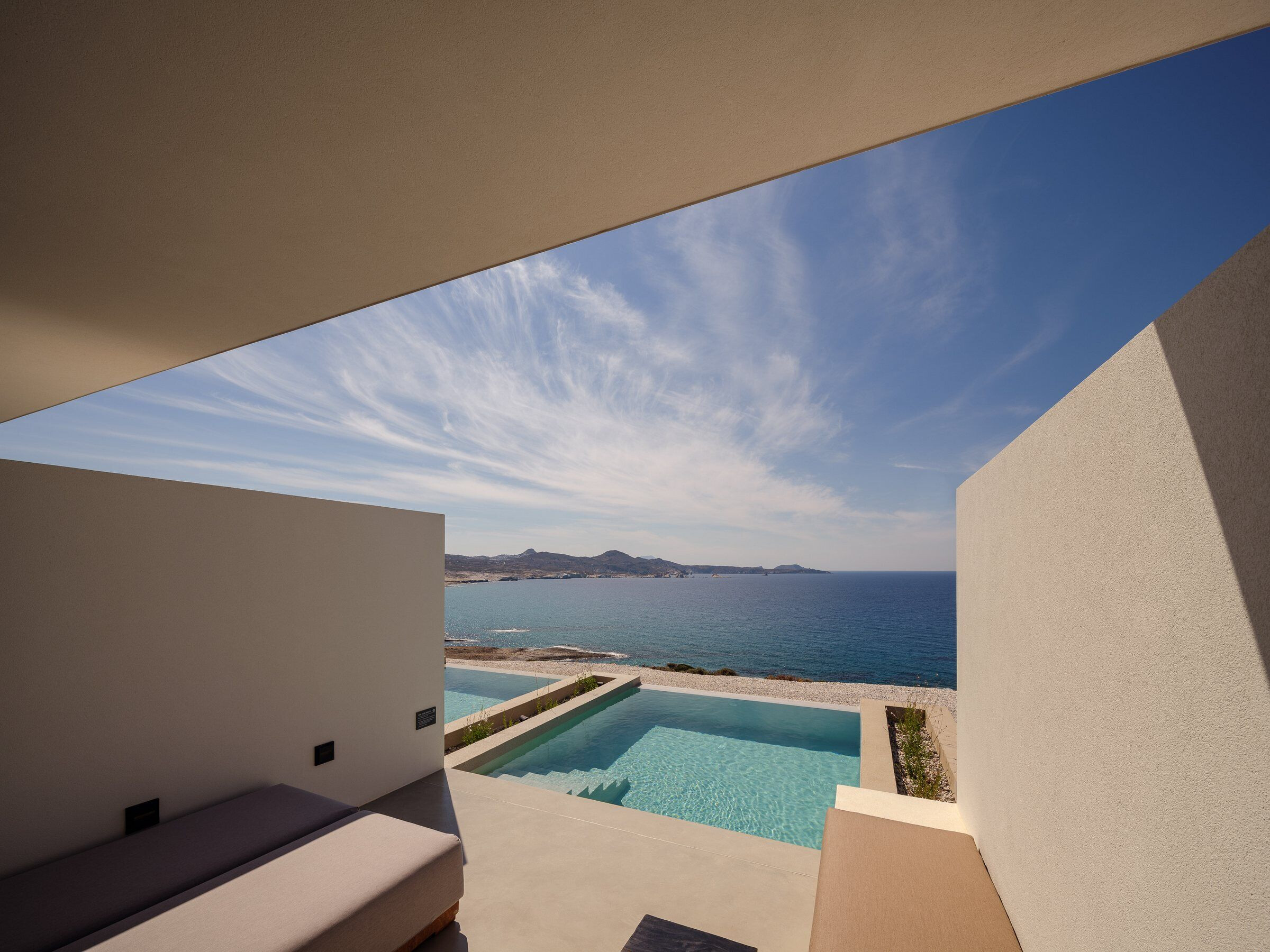 The individual solutions of the stairwells and the elevator enhance the division of the volumes and the variety of the ridge of the building. In this way, we have a single off-white volumetric that emerges from the contrast of light and shading.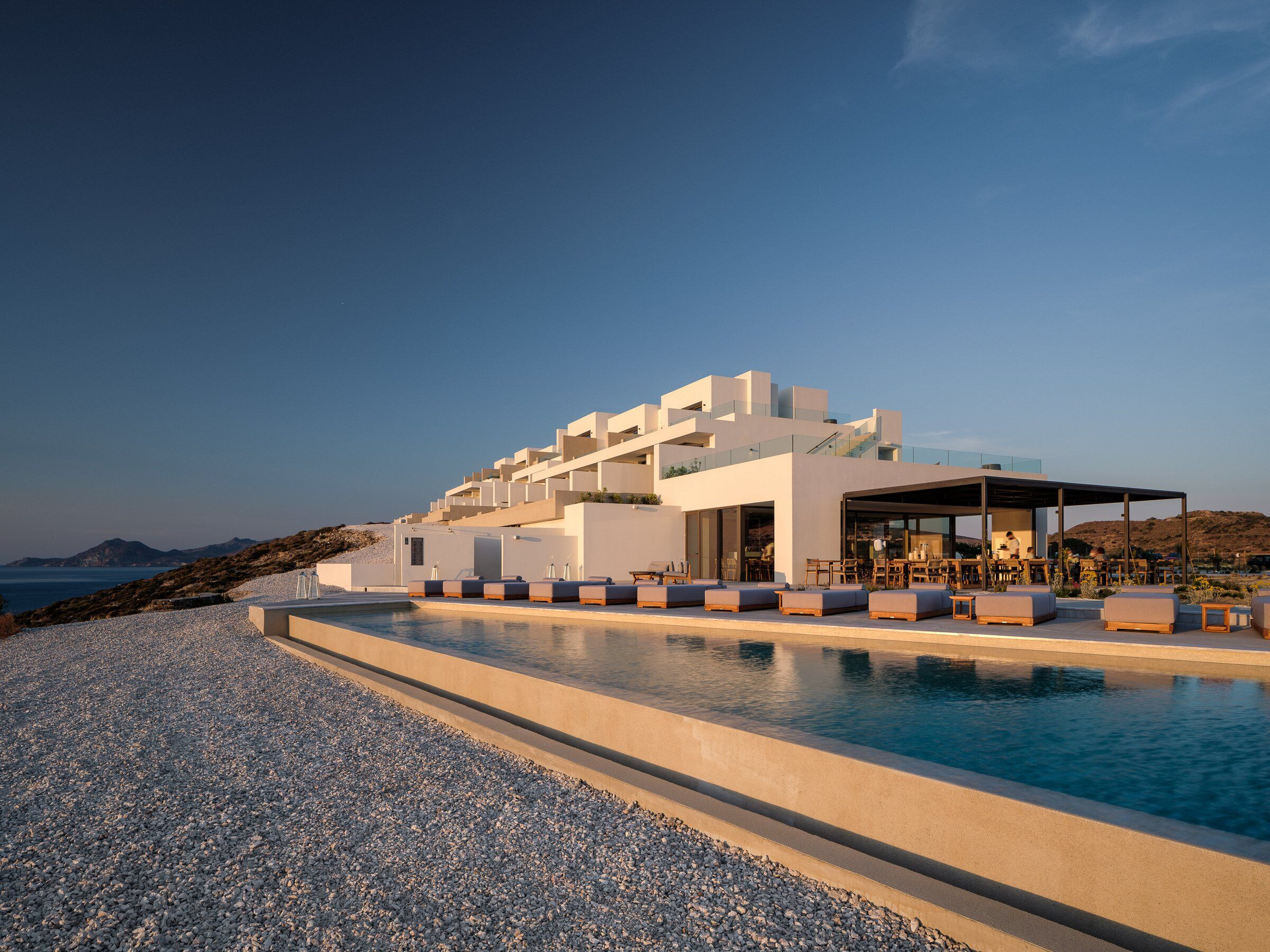 Cement mortar, in earthy tones, is applied to the interior and exterior surfaces of the floor and walls, conveying the element of Cycladic architecture in an even more tangible way. The parapets are a mixture of built wall and glass, while the rectangular and elongated openings are inserted interchangeably, giving the rhythm and proportions of a Cycladic settlement.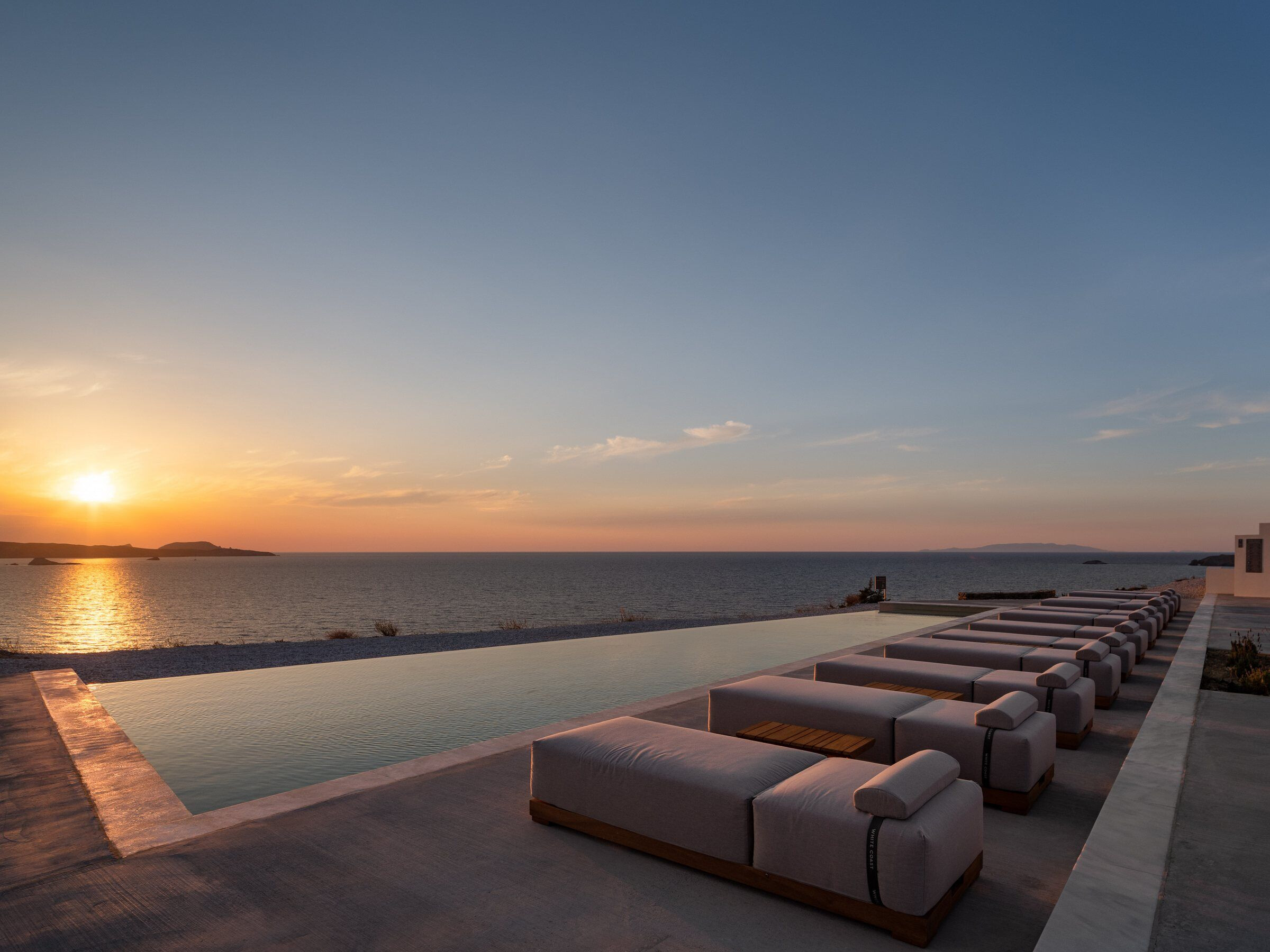 In addition, the on-site study of the orientation as well as the flow of the winds affected the volumetric of the façade. Holes are inserted in the roof for the upward channeling of strong winds. In this way, the wind cools the area of ​​the veranda, without trapping it, offering a pleasant experience to the user in the special microclimate of Milos.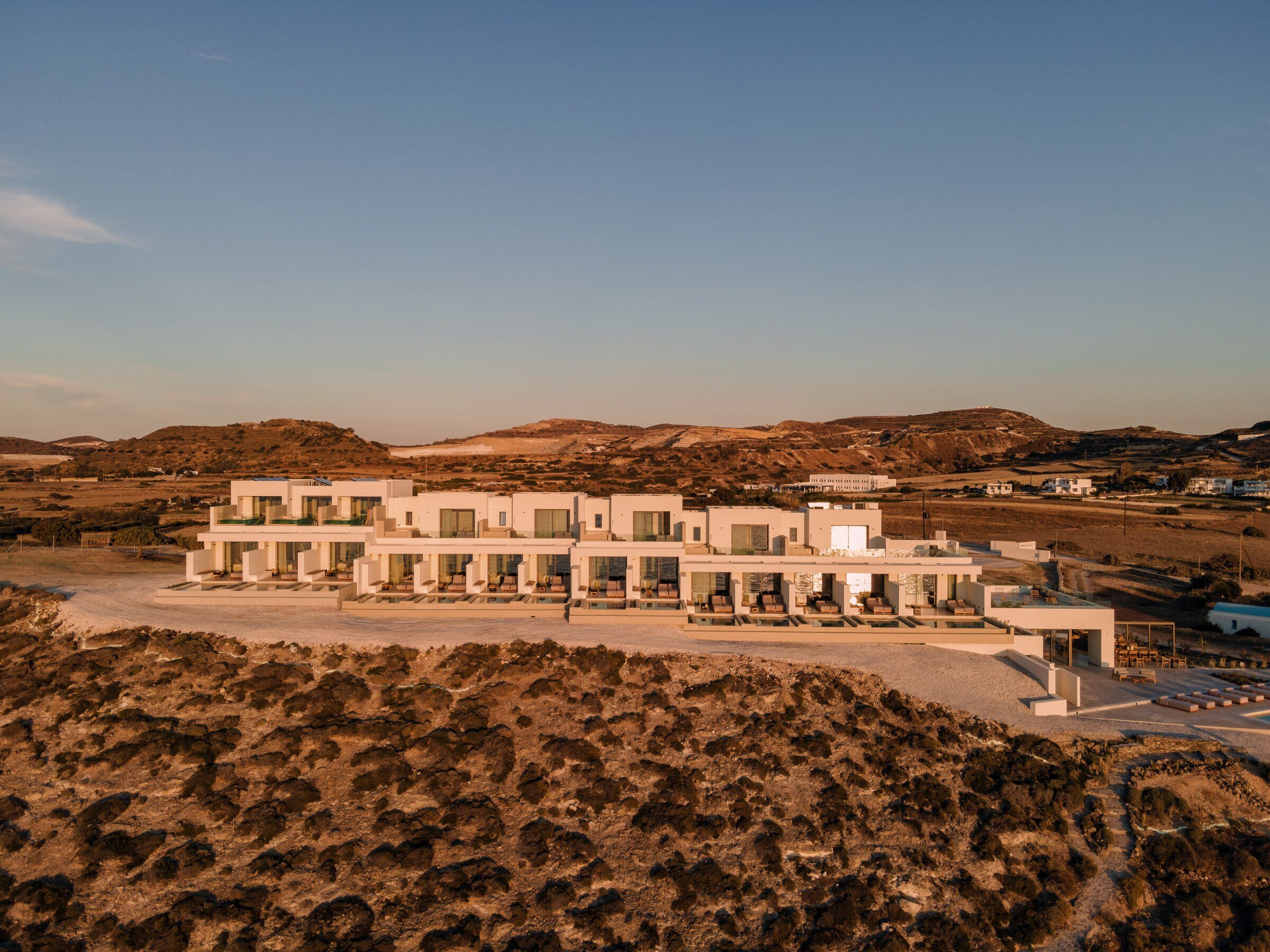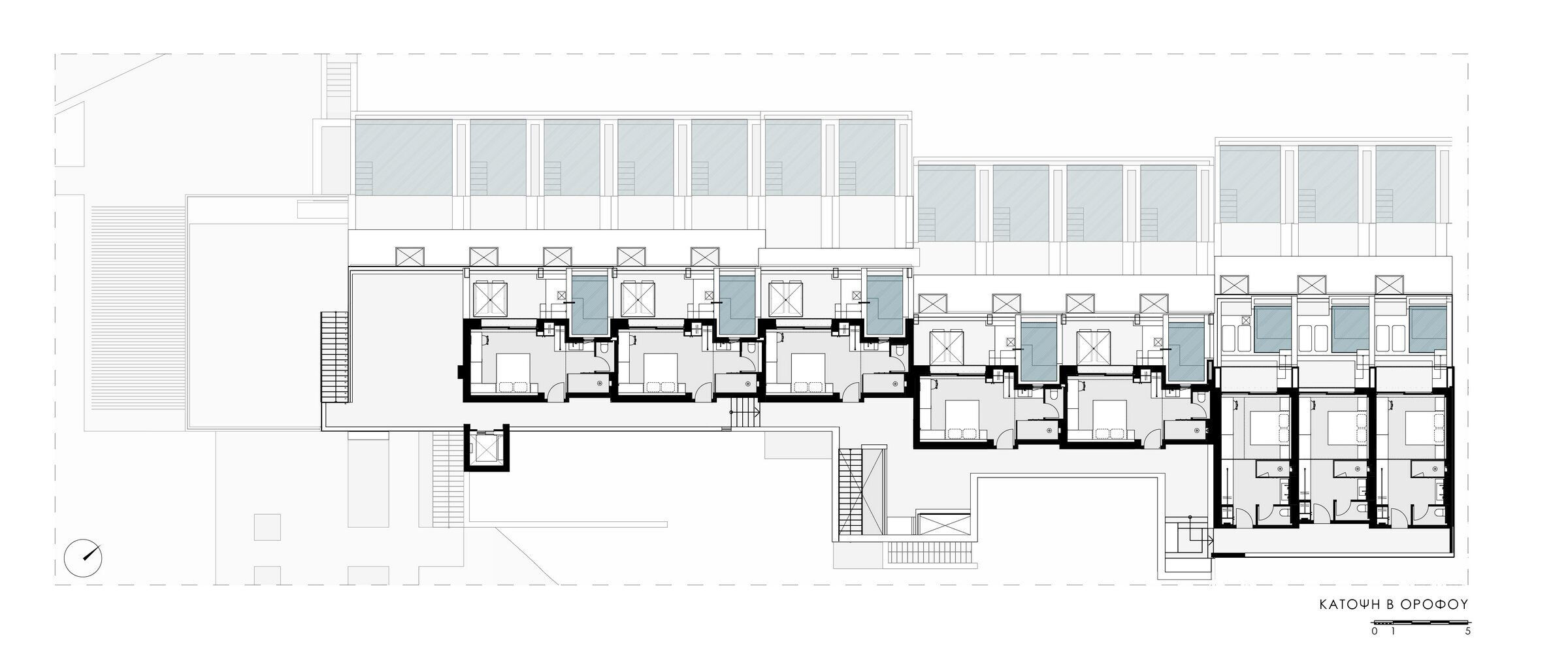 Material Used :
1. Knauf
2. Sika
3. Exalco
4. Daikin
5. Grohe
6. Vimar
7. Abb
8. Egger